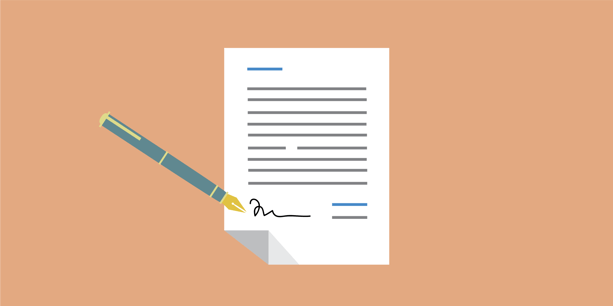 We've all been there: you've just received an email containing an important document that you need to sign. What do you do?
A. Begrudgingly print the document, sign it, scan it, and email it back to the sender.
B. Give everyone in your firm a stamp with your signature on it so that you never have to sign again.
C. Skip the monotonous process of printing and scanning and utilize a digital signature instead.
If you chose answers A or B, well, you definitely need to spend some time rethinking your processes... Seriously, who wants to go through all the trouble of printing, signing, and scanning a document before sending it back? What a pain.
A simple time-saving solution for signing documents is to adopt a digital signature workflow for your law firm. That said, today we're going to walk you through our top 5 favorite digital signature tools which we're positive you'll find useful!

1. Preview for Mac

Preview is a free built-in Application available on all Apple desktop and laptops. With Preview, you can write your signature (or initials) on a piece of paper, hold it up to your computer's camera and, within seconds, Preview will transform your writing into a digital signature! From here, you can easily drag and drop different signatures into their respective fields on a document. If you use a Mac, this is definitely the easiest solution.

2. Adobe Acrobat Pro for Mac and Windows

With Adobe Acrobat Pro (which is a paid Application available for both Mac and Windows), you can easily add a signature in the tools section. First, you'll want to make sure you've added your signature into the program. Next, you'll click on Tools > Place & Sign > Place Signature, then you'll be able to draw a box on the document where you want to place your signature. So easy!

3. DocuSign

This is the best option if you're on a mobile device. With DocuSign, you can easily open the document within the App and sign using the pad of your finger. This App comes with a few free digital signings a month, but does offer a paid subscription option if you find yourself using the App for a high volume of signatures.

4. HelloSign Chrome Extension for Gmail

HelloSign is a Chrome Extension that integrates with your Gmail account and allows you to quickly attach signatures to documents without even downloading them! Although it's not free, you can send 3 free documents per month and hey, you never know, the savings you'll create by not printing documents might just make up the difference.
5. Genius Scan
We're talking absolute last resort here, people. With Genius Scan, you'll still need to print and sign your document. The only difference is that you'll be able to scan that document and email it off directly from your phone. If you're on the go, don't have a digital signature set up, and can't get to a scanner, this App is your best bet.
Does your firm utilize digital signatures? If so, what's your go-to workflow?