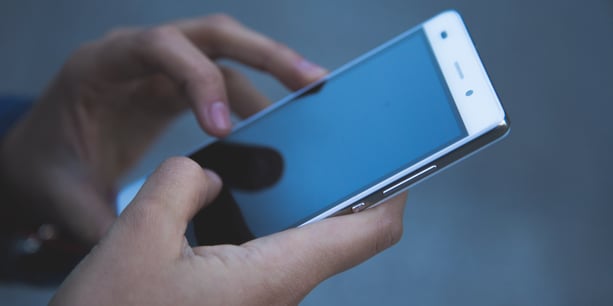 On December 14-15, 2017, the MerusCase team will be attending the Louisiana Association for Justice CLE conference in New Orleans, Louisiana. We've attended our fair share of conferences, conventions, and CLE events, and we've seen many types of CLE courses. It's very common for CLE events to feature Ethics seminars, and for good reason — most states' bar associations require one or more hours of "Ethics" CLE per reporting period.
(Check your state's requirements here: https://www.americanbar.org/cle/mandatory_cle.html )
At MerusCase, we focus on legal ethics issues, particularly digital ethics in law practice. In the internet age, technology is vital for growth. A law firm without a website will inevitably struggle to compete with a firm that with an established a web presence. A firm without digital file storage is just waiting for a paper file to get lost. Even though technology is a clear benefit to the average law firm, there is still potential for ethical issues.
In this post, we'll cover a few common digital ethics issues that a growing firm might encounter.
The Ethics of Cloud-Based Software
'The Cloud' is a big buzz word in the technology market, and is often misinterpreted. Cloud storage essentially means that your data is securely stored in a large server elsewhere in the world, as opposed to stored on your device itself. With cloud storage, you can use the internet to access your data from anywhere; if you only stored it on your computer, you'd need to have physical access to that particular computer (or at least a remote connection).
However, you need to make sure that your cloud-based storage solution is safe, secure, and will not cause ethical issues in the future. Many states' bar associations have issued statements on the use of cloud storage. The overall sentiment is that cloud storage is an acceptable solution if there is a standard of reasonable care. The states define that standard a bit differently, but it all boils down to:
Make sure your software or storage provider has appropriate security precautions
Appropriately research your software or storage provider
The second point is likely second-nature for most firms. After all, a new piece of software is an investment, and you want to make sure your investment is worthwhile. In regard to the first point, we recommend choosing a cloud-based solution that is transparent about its security measures (check out our security writeup here!) After all, it's your data — you should know the security measures that keep it confidential.
Email, Reasonable Care, and Your Firm
Email is an extremely easy and common method of communicating with clients, but it's not an ethically infalliable solution. There have been concerns about email and confidentiality for a long time, especially in regard to HIPAA-compliance. Email is fast and convenient, but once you've sent the message, you no longer have control of that data. If the recipient's email server is not secured properly, your sensitive information could be exposed to other parties. It's a bit like sending a letter through the mail — you trust the USPS to deliver the letter, but the mailbox could be on a street corner, accessible to everyone, or it could be secured inside the building under lock and key.
Earlier this year, the American Bar Association issued Formal Opinion 477, which outlined proper procedures for the use of email communication in a legal environment. Many legal experts weighed in on this opinion, and the general consensus is that standard email communication is fine for most communication, but extra levels of security or encryption may be necessary for highly sensitive documents. Soon, it may be required to have another means of communication with extra security.
(We'll throw our own hat into the ring. Check out MerusCase's HIPPA-compliant email solution. )
---
As with all ethical dilemmas, there is not one right answer. As with the ABA's statements on cloud storage, everything comes down to the standard of 'reasonable care'. Share your opinions on this in the comments!
Looking for more content on Legal Technology?