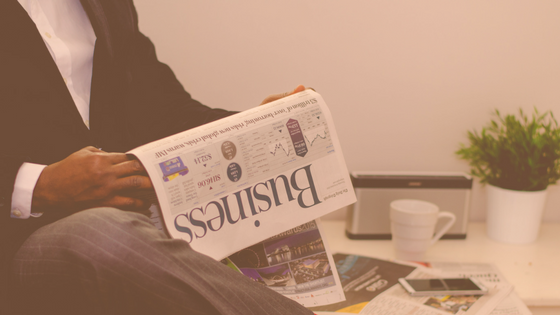 Whether you're a solo, in-house or in Big Law, we have a list of publications that will get you the latest news and trends in the legal industry.
Founded by Sam Glover in 2007, originally called SoloSmallTech.com, Lawyerist now boasts close to 150,000 visitors a month.They also added an emerging advertising network with a who's who list of legal bloggers including:
Whether you're looking for the latest information on legal technology or practice tips, Lawyerist is a great resource.
Attorney at Work gives you everything you need to create a law practice — and a life — you love. Each morning, Attorney at Work subscribers receive a free Daily Dispatch email with a link to the day's post — sound ideas on anything from getting clients to solving the "slammed with work but chronically short on time" dilemma.
Attorney at Work contributors know their stuff. Authors from the vanguard of law practice management zero in on exactly what you need to get your law practice off the bunny slope. Full disclosure, our very own Mary Redzic is a contributor.
JD Supra connects professional content to the right readers. It is a daily source of need-to-know intelligence on professional and personal matters. They publish and distribute valuable content produced daily by leading business experts: updates, alerts, news analysis, blog posts, videos, and written commentary on myriad topics across all industries and fields.
ReplyAll is not your typical "publication" per se. It is a platform for hosting live and amazing conversations between the founder and Above the Law contributor, Zach Abramowitz, and great legal minds and inspiring experts and leaders in vairous industries.
Zach and his team built ReplyAll to host experts and interesting people for interviews, debates and fireside chats where readers can follow along as the conversation unfolds on their site. It's just Zach and his guest emailing back and forth as the world watches.
Our favorite chats include an interview of Mark Cuban, and most recentlyBryan Bratcher of Reed Smith.
This leads us to our next and final publication, the infamous ATL. Whether you want gossip in the legal industry, the news on the latest Supreme Court cases, or controversial yet interesting coverage on the latest political ordeals, ATL has you covered.
---
It is worth noting that once you become a MerusCase customer, you also will receive our monthly newsletter with the latest events, trends, and tips and tricks for running your firm. So sign up today!