The turkey has been eaten, the pants unbuttoned, the football watched, the holiday cards purchased. It is time for the most anxiety-inducing (and financially painful) time of the year[1]: holiday shopping. You like giving gifts that are smart and unique, gifts that people won't want to re-gift at their company's "White Elephant" exchange. For your buddy who is already camping outside of the local cinema, a Star Wars-themed ugly Christmas sweater. For your friend's kid, a mermaid tail blanket. For your pal who has just discovered Korean skincare, a sheet mask advent calendar. Then, you get to that person. You know the one. The legal professional. They are so smooth, so smart, so sophisticated. What do you get that person?
Fear not, dear reader. At MerusCase, legal professionals are our schtick. You could even say we know what makes them tick. We have created the following list for you to make this anxiety-inducing (and financially painful) time of year slightly less so. Start crossing the people off your list so you can get to the best part of the holiday season: eggnog by the fireplace. And long underwear. Oh, and cats wearing Santa hats: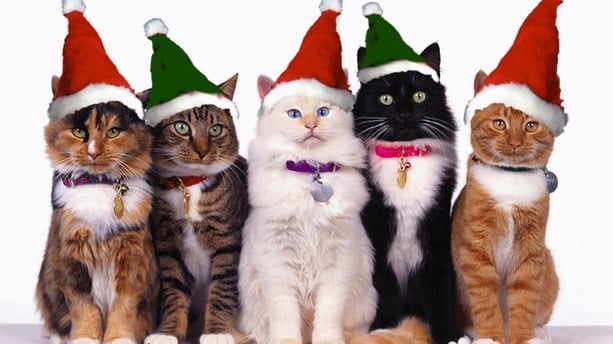 1. Legal Decision Paperweight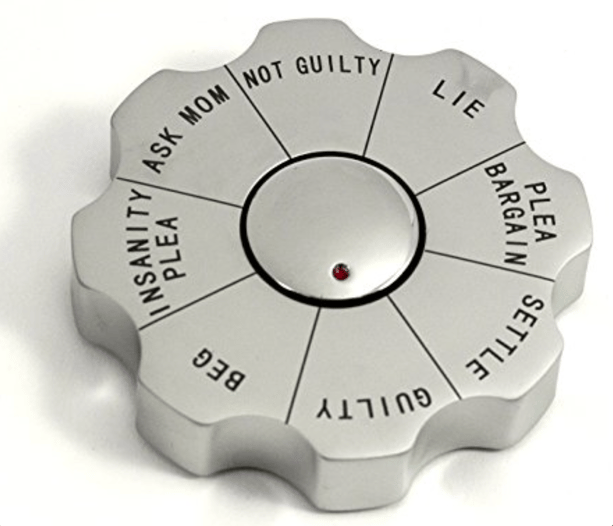 Is your legal professional constantly working on cases? Are their long hours preventing them from grabbing Taco Bell with you on a Tuesday afternoon? Help put a stop to all of that time inefficiency by getting them this handy-dandy legal decision maker. No longer will they spend months or years on a case. They can spin this paperweight for immediate answers, then, boom, case closed and off to important things, like eggnog by the fireplace. Or Taco Bell with you on a Tuesday afternoon.
Buy this paperweight from Amazon for $29.00 here.
2. Supreme Court Cases Mug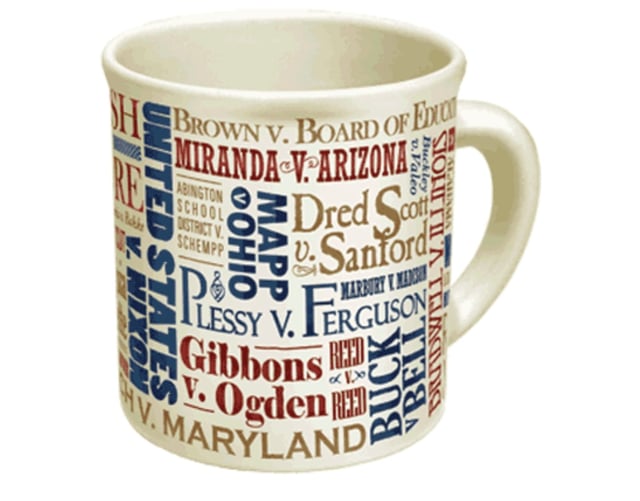 Is your legal professional obsessed with caffeine? Give them this mug to transport the precious elixir into their eagerly awaiting mouth-hole. Not only will it function as a mug should (i.e., as a vessel), but it also does a magic trick. Take this mug. Add a hot beverage and prest-o, change-o, the losers of the case will disappear, revealing the winners of these super famous cases. Does your legal professional's current mug do that?
Buy this mug from The Unemployed Philosopher's Guild for $13.95 here.
3. Blue-Ink Pen

Chances are, your legal professional has to sign all sorts of important documents: subpoenas, pleadings, bills, headshots. Get them a pen that will help them stand out, and nothing will accomplish that feat like a blue-ink pen. Be a bluebird in a tree full of crows, or something like that.

Buy this fancy pen from Amazon for $29.15 here.
4. Democracy Coasters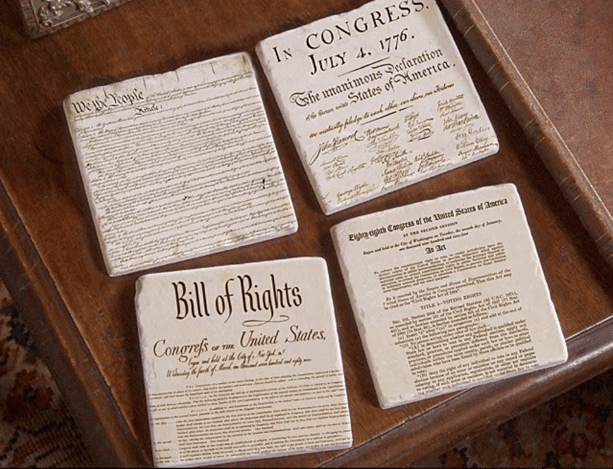 Don't let your legal professional's desk become a patchwork of watermarks left behind by overly sweaty glasses, nor should you let your legal professional use coasters unbefitting to their station (e.g., flimsy cork coasters). Get them a gift with some weight. And by weight, I mean like literal stone. These fancy stone coasters will not only protect your legal professional's table, they will also become handy should they need to break a glass box containing a fire extinguisher, or crack open a walnut, or smash in the head of an intruder. Remember, coasters don't kill people. People kill people.
Buy these coasters from Uncommon Goods for $50.00 here.
5. Messenger Bag or Briefcase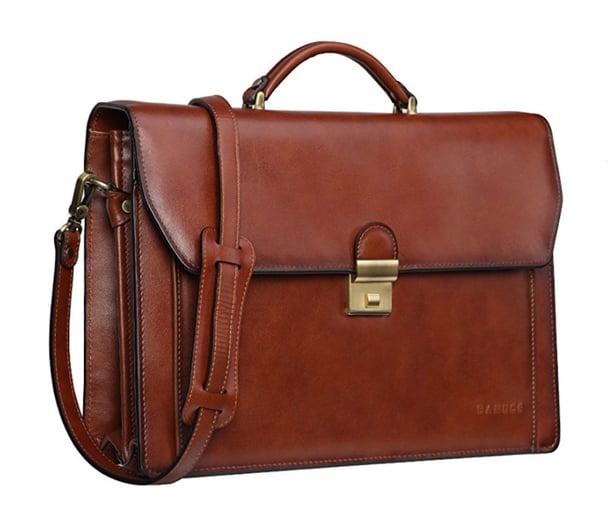 No matter where your legal professional goes, they are probably dragging a bunch of papers and junk with them. Help them look spiffy with a fancy leather messenger bag or briefcase. They may look so spiffy in fact, that they can be discovered and no longer be a real legal professional. They would just play one on tv, which is probably less work and less hours, so really, a win for you. Especially if you want them to come with you to Taco Bell on a Tuesday afternoon.
Buy this fancy leather messenger bag from Amazon for $129.99 here.
6. Declaration of Independence and Constitution Glasses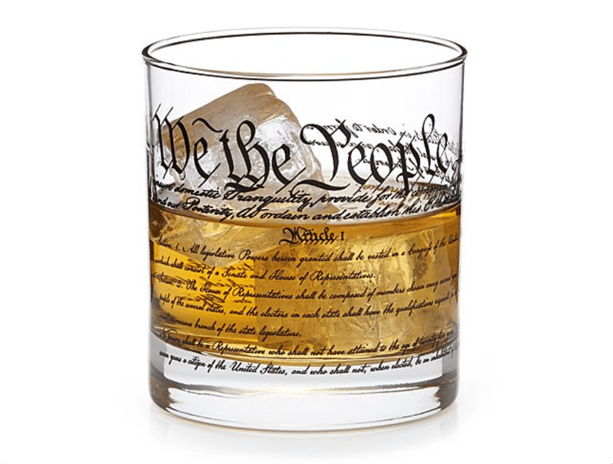 Your legal professional deserves something more than just a plain glass to hold their beverage (totally pedestrian). They deserve something much more regal. Dare we say, legal? Hook them up with a couple of these babies (perhaps with a bottle of their favorite beverage... milk), and you are guaranteed to be giving them a gift they will enjoy, in a sophisticated kind of way—on a leather armchair by a crackling fire with a monocle, a pocket watch, and a smoking jacket. And milk.
Buy these glasses from Uncommon Goods for $14.00 each, here and here (respectively).
7. Letter Opener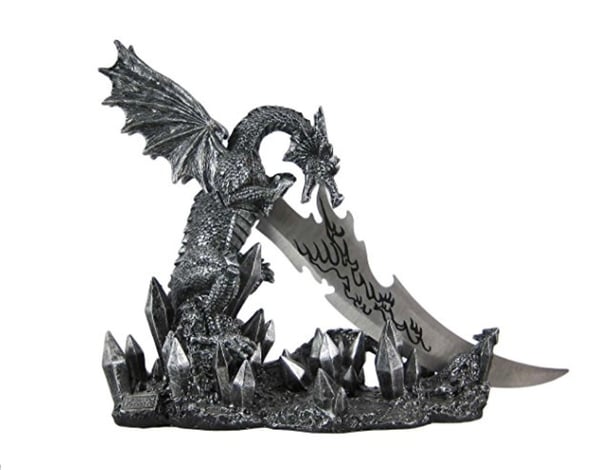 Your legal professional probably gets a lot of mail. And though some of it may be fan mail, most of it is probably boring. And bills. Help bring a little more excitement into their work with an awesome letter opener like this dragon one pictured above. No longer will they just be opening communication from opposing counsel. They could pretend to be fending off white walkers while doing so.
Buy this letter opener from Amazon for $24.15 here.
8. MerusCase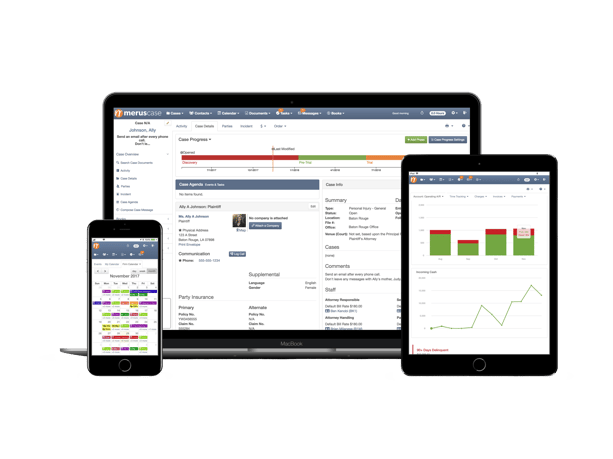 Your legal professional deserves the best. The very best. And if you can give them a gift that would dramatically make their lives easier, wouldn't you? MerusCase is cloud-based legal practice management software that will automate repetitive and mind-numbing tasks, organize and file case-related emails, and assist with the day-to-day tasks of any legal firm. Help free up your legal professional's cluttered mind and desk so they can make time for what's really important in life. Like going out to Taco Bell with you on a Tuesday afternoon.

[1] Except for tax season, perhaps.