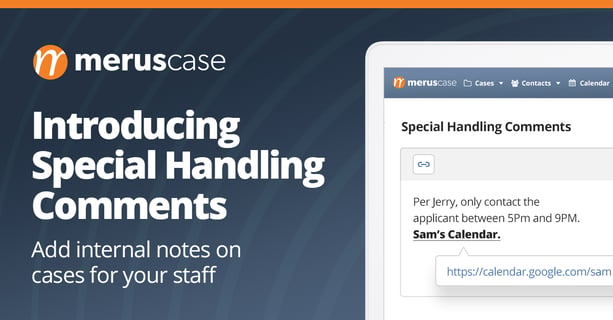 Using our new Special Handling Comments, your firm can ensure that important information is always relayed to your staff and will never be missed again.
Administrators in MerusCase can now add Special Handling Comments to cases. These comments can be whatever you'd like; for example, you may want to communicate to your staff that a certain party on the case should only be contacted at certain times. Or you may want to communicate the desired way to bill for the case.
Once the Special Handling Comments are added, an alert will appear on the screen every time any user clicks into that case. The alert will contain the notes added by the administrator. The Special Handling Comments improve communication across departments and ensure that all users at your firm see essential information.
For Administrators - How to Add Special Handling Comments
Adding Special Handling Comments in MerusCase is simple. The administrator can click into the associated case. Under "Case Info", the administrator will see the Special Handling Comments area. Click "Edit" at the top of this panel.

This will open up the text box, where the administrator can enter important information and notes for their staff. The administrator can also add hyperlinks to direct users to additional information. After adding comments, scroll up and click "Save" on the right side.

Whenever a user enters this case, the note will appear on the screen in red — making it visible and easy to access. Users have the option to click "x" and close the window, or click "View" to read the comments.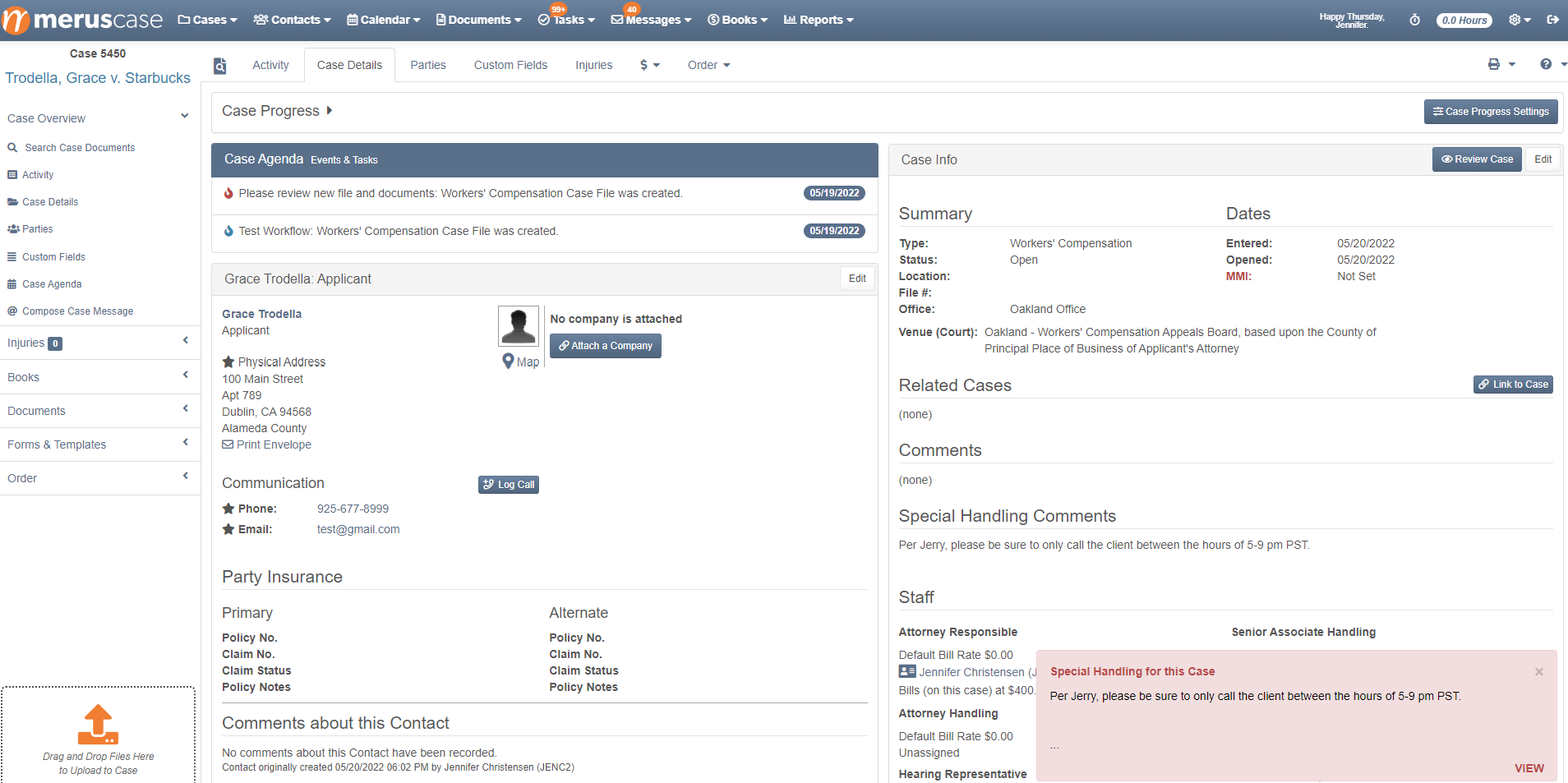 For All Users - Viewing Special Handling Comments
If an administrator at your firm has added Special Handling comments to a specific case, a red alert message will appear in the bottom right corner of the screen whenever any user enters that case.
You can click "View" on the Special Handling comments alert to see all comments or click "x" to remove the alert from your screen. The alert message will not appear again until you leave the case, and click into the case again later.

If you're interested in learning more about the new Special Handling Comments feature, reach out to our MerusCase support team at support@meruscase.com.
Curious to see what other features MerusCase has to offer? Book a customized demo with our team today as we walk through how it can streamline your internal processes within your law firm.