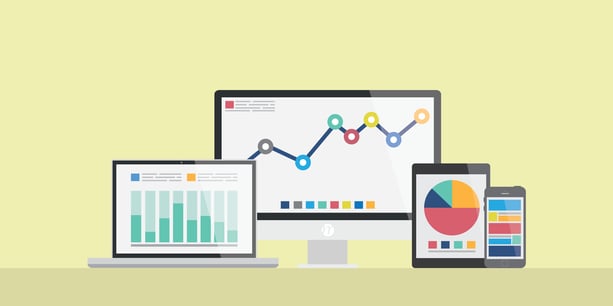 Google recently announced a new change in its algorithm that ranks mobile-friendly websites higher in search results. What does this mean for your law practice? It means you need to optimize your website to be mobile-friendly and you need to do it now. It also means that new opportunities will open to communicate with potential clients by creating an interactive experience through a sleek, user-friendly mobile interface.
Granted, most websites today are already inherently mobile-friendly, especially if you're already using web hosts such as Squarespace, Bigcommerce or Shopify. If your web host doesn't have a mobile layout editor, or it's tough to navigate, I suggest you hire our professional web design team to create a smartphone version of your legal website.
If you're still not convinced or think it's too much of a hassle, check out these figures:
- 52% of the U.S. population owns a smartphone, or about 165 million people, who are constantly tapping way on their screen, searching for products and services
- 60% of consumers are more likely to make a purchase if the website they're visiting is mobile-friendly.
- Currently, almost 50% of Fortune 500 websites are not mobile-optimized, and 94% of small businesses don't have a mobile-friendly site.
That last statistic is startling and should motivate you to optimize your website for mobile and tablet now to jump ahead of the competition. Another benefit of Google's new algorithm update, though perhaps unintended, is that it relatively equalizes the playing field in terms of business competition—at least on the web.
The internet is one of the greatest forms of communication ever conceived. Sure, giant corporations like Google, Facebook and Yahoo dominate the web sphere, but it also means that your law practice can tune in to the global exchange of conversations, ideas and products, and in turn contribute.
Another way you can use this paradigm shift in search engine processes to your benefit is by strategizing with your marketing department on how to effectively implement your new website's mobile-friendly design. For instance, you can design and distribute mobile apps that could feed more traffic into your website. In fact, your entire mobile website could even be an app itself. Think of Instagram, which became a global phenomenon despite being an exclusively-mobile app website (to use it).
This exemplifies where web technology and in turn, society as a whole, is headed. It's the same reason why Google decided to be more mobile-centric. Mobile phones are a part of our life whether we like it or not. So if you're still on an old HTML desktop format, you should seriously consider optimizing it for the web and then effectively using it to its full potential—from launching apps, or creating an official company Instagram page, to simply giving your customers a more user-friendly experience.
What are you doing to improve user experience for your firm's website? Let us know in the comments below!