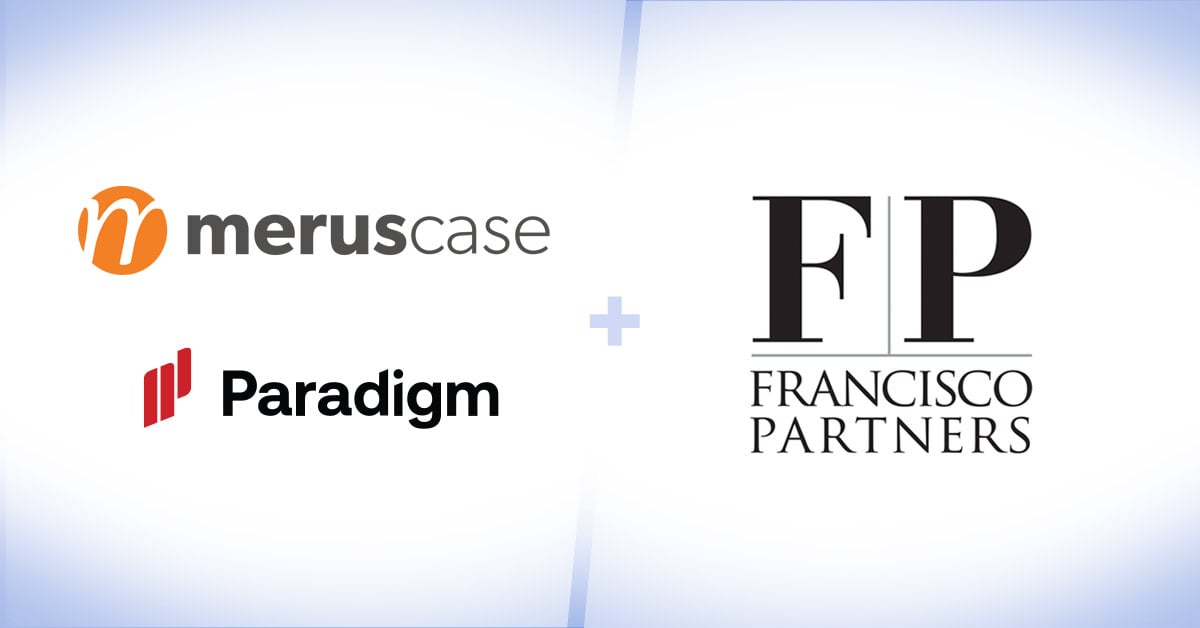 Today, MerusCase along with the broader Paradigm team is thrilled to announce that we have teamed up with a new investment partner, Francisco Partners, to drive further innovation and growth within our product, team and infrastructure. With more than $25 billion in assets under management and a track record of investing in more than 300 technology companies over the last two decades, Francisco Partners is one of the most active and longstanding technology-focused investment firms in the world.
This news is especially exciting as it allows us to double down on our commitment to you, our customers. With Francisco Partners' financial support and extensive expertise in software and payments, we will be able to accelerate the pace of innovation within our world-class product while continuing to provide you with best-in-class customer service to help you manage, automate and grow your firm.
We are extremely grateful for our customers and the industry at large in helping us reach this milestone. We are proud to continue serving you as we embark on this new chapter together.
You can read the complete press release here.