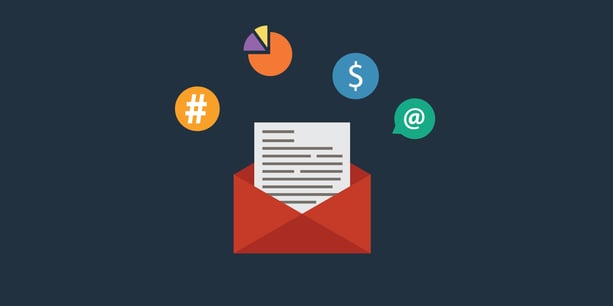 There's no denying that MerusCase does a stellar job when it comes to matter management for attorneys and law firms, but what about marketing teams? For many law firms - both big and small - marketing is a critical part of maintaining a steady stream of clients and helping the firm to grow, so it just makes sense that MerusCase should be able to support those efforts.
At Merus HQ, our marketing team uses MerusCase to track our editorial calendar, keep on top of our projects, report on our inbound lead sources, and store all of our marketing collateral. Today, we're going to walk you through how our team uses MerusCase for marketing, so that you can apply the same techniques to your firm's in-house team!
1. Create a case called "Marketing" to track everything your team is doing.
Create a new case and name it "Marketing." Doing this will allow your marketing team to tag all marketing related emails, events, and tasks back to this case, making it easy to see what the team has been up to. Whether we're emailing with a potential sponsor or coming up with new blog post ideas, we'll track everything in this case.
(Though this tip may seem super obvious, it's a necessary step for utilizing steps #2 through #6 in this list!)
2. Use custom Activity Tags to make marketing collateral easily accessible.
Internally, our Sales and Support teams have a lot of trouble keeping up with all the content our marketing team creates each week... So, to make it simple to track new collateral, we added a custom Activity Tag that we've named "Marketing Collateral." Now, whenever we upload finished collateral to the Marketing case, we tag it with our custom Activity Tag, making it easy for anyone in the company to view and use our marketing team's work.
3. Create a Marketing-only editorial calendar to keep track of your campaigns.
Having a firm-wide calendar is great, but what if your marketing team wants to see only marketing-related events, organized in a monthly view? It's definitely important to be able to have a complete look at all current and upcoming campaigns, so here's how to create a marketing-only calendar within your firm's MerusCase account:
Create a branch office and name it "Marketing Team."
Assign your Marketing case to the "Marketing Team" branch office.
Now, next time you create an event, be sure to assign it to the Marketing case. When you do that, all Marketing case events will appear in the Marketing "branch office" calendar, making it easy to view all marketing events in a quick and simple way.
Not interested in creating a full marketing-only calendar? Just be sure to assign all marketing team members to any events that you create so that everyone can keep on top of the team's work.
4. Use custom Event Types to organize your editorial calendar.
A good marketing team will have tons of campaigns and content running at the same time, so how's a team to organize it all?! For the MerusCase marketing team, we've found that setting custom Event Types and colors are the perfect solution for organizing our editorial calendar. For example, some of the designated marketing events we've created include:
Blog Post: Hopefully self-explanatory, but we use this whenever we add a new blog post to our calendar.
Convention: We use this tag to denote that an event is a convention or tradeshow we're attending.
Email Campaign: This tag is used to notify the team that there's an email campaign going out.
Marketing Campaign: This one's used for launching large campaigns, such as our February Break Up campaign or Lawyer Appreciation Month in April.
Marketing Event: This tag is used for general marketing events that don't fall under a specific category.
Webinar: Another self-explanatory one, but we use this tag whenever we host a webinar.
You can really go as crazy as you want with coming up with custom event types, so don't be shy about getting creative when it comes to organizing your editorial calendar!
5. Use Party Types to track referral sources.
Whenever your firm opens a new case in Merus, be sure to add the referral source of the case to the Parties tab! To do so, all you have to do is a create a new contact for the referral source (either a company of an individual) and set the Party Type or Company Type as "Referral (Inbound)."
At Merus, we'll add everything from what webinar someone attended to which pieces of content they've downloaded and, in some case, which paid advertising source they responded to, all within Referral sources. This is super helpful, as it will allow you to run reports to figure out where your clients are coming from, which brings us to Tip #6...
6. Utilize Reports to analyze your incoming lead sources.
You know those Party Types that you set as Referral (Inbound) on all of your new cases? Well, you can actually run a report on them in order to see, at-a-glance, where your leads are coming from! To run the Referral report, just click on Tools & Settings, then click on Reports, and locate the Referrals report. Once you click on the report, you'll be able to specify the report criteria, such as which Case Type or Date Range you'd like to narrow the results by.
At Merus, we tend to review our referral sources at the end of the month as we prepare our monthly marketing report, which gives us a better idea of what is and isn't working when it comes to where we're choosing to invest our time and budget.
And there you have it! Those are our 6 biggest tips for law firm marketing teams, but we know there are so many other ways to use Merus to organize your firm's marketing efforts... Whether you're a firm of 1 or 100, if you have any tips or tricks of your own, be sure to let us know in the comments below!