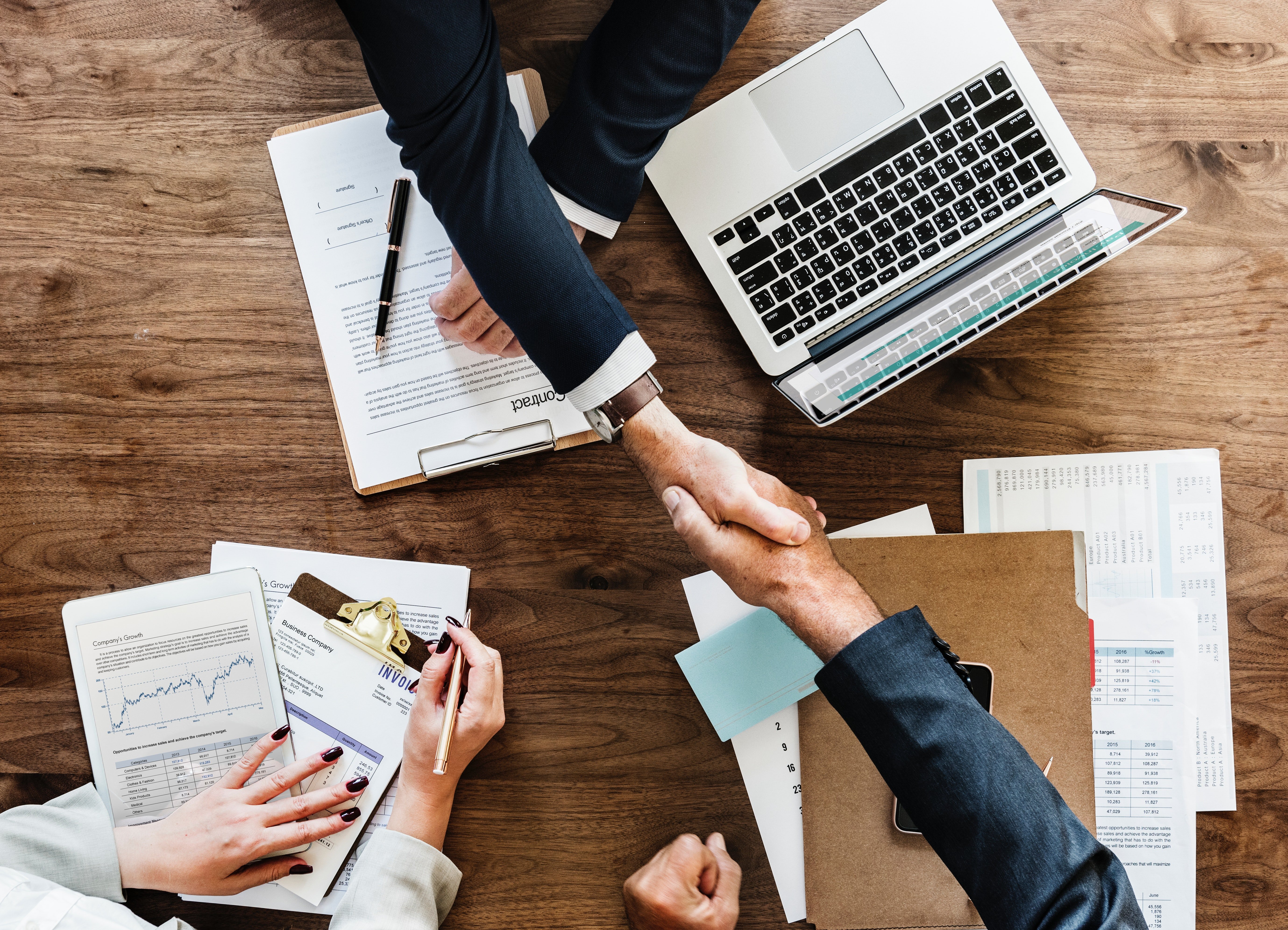 If you run a business, chances are you've reached out for help with navigating the legal landscape.

Protecting intellectual property, tax advice, and contract management are just some of the issues that might require another pair of eyes. The way that companies seek legal advice has rapidly changed. Thanks to the internet, outsourcing the workforce is now easier than ever. What once was the all-in-one function of BigLaw has been split up into boutique law firms, and other companies that fall under the umbrella of "legal services". The rise of intellectual property as a valuable asset has led many companies, especially Fortune 500s, to bring legal operations in-house.

Behind all these changes in our business environment are a set of software tools created to tackle these challenges.

This new set of tools comprise the "legal tech" industry. Legal tech is a broad term, but at its core most legal software attempts to solve one of three challenges:


Lower the amount of time spent on administrative tasks

Help businesses manage the relationship between contractors and vendors

Repackage traditional legal services into services that are more affordable and attuned with the needs of modern clients, especially for startups.
It can be difficult at times to know when you need legal tech software. But if you find yourself facing these problems, it might be time to start considering certain software solutions.
---

1. You Have Trouble Staying Organized
If you're a lawyer your time is always limited. You're usually on-the-run so you need to access files from your phone. In addition to reducing the amount of paper you carry with you, cloud-based software can help you:
Organize case files in a way that is easily searchable by allowing you to tag documents and sort by a case-by-base basis.
Link all your case files to a calendar event or email so you always have your files there when you need them the most.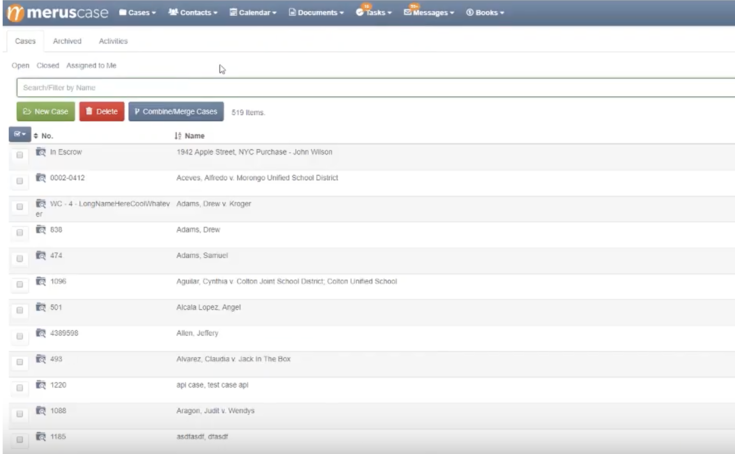 Figure 1: MerusCase helps law firms organize and manage their case files.
But that's only the beginning:
Analytics helps you gather all the relevant information you need, without having to go into each case to retrieve information

Enter information once, and it auto-populates everywhere.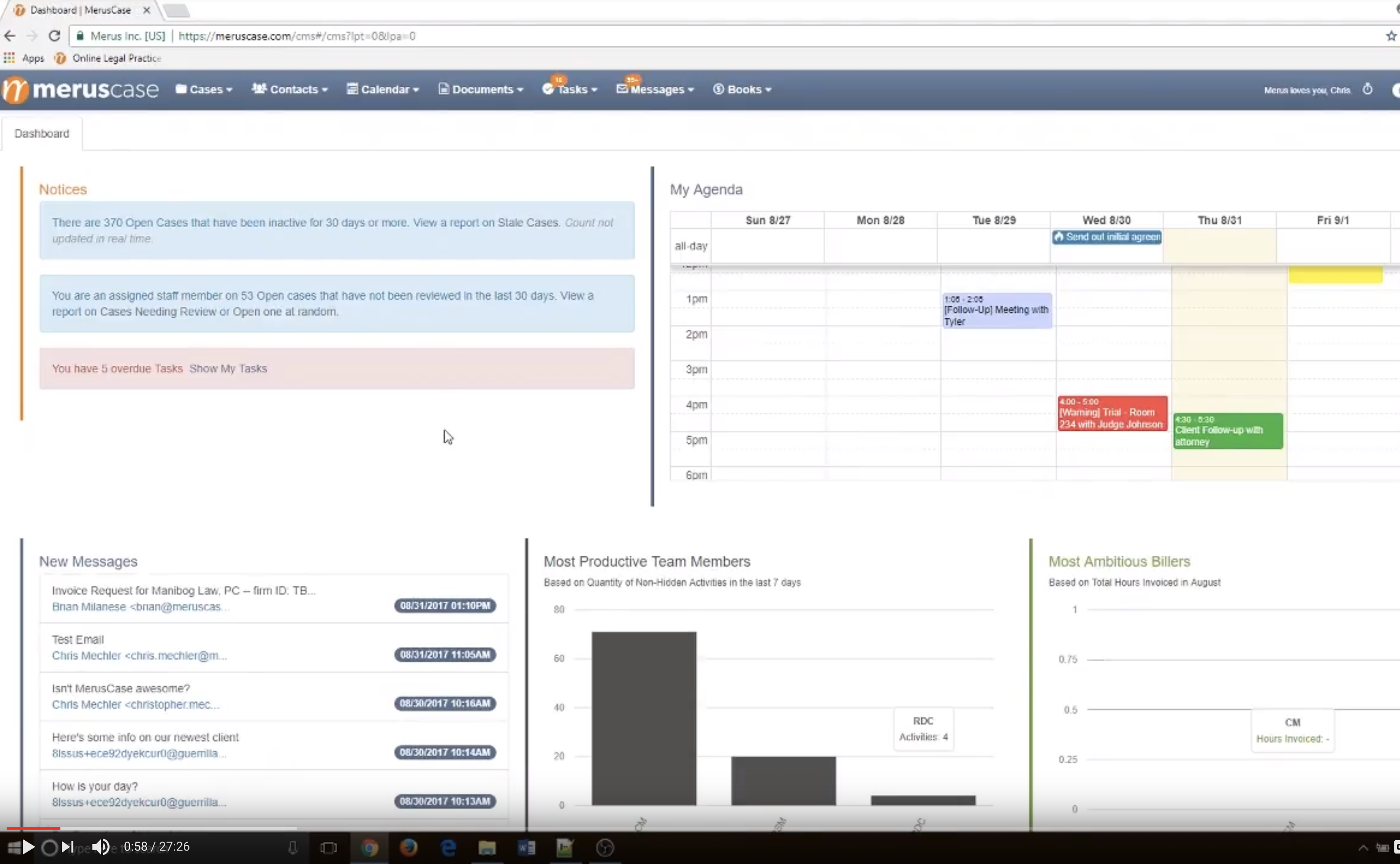 Figure 2: The MerusCase dashboard provides an overview of the health of your law firm.
2. You're Considering Outsourcing Parts of Your Business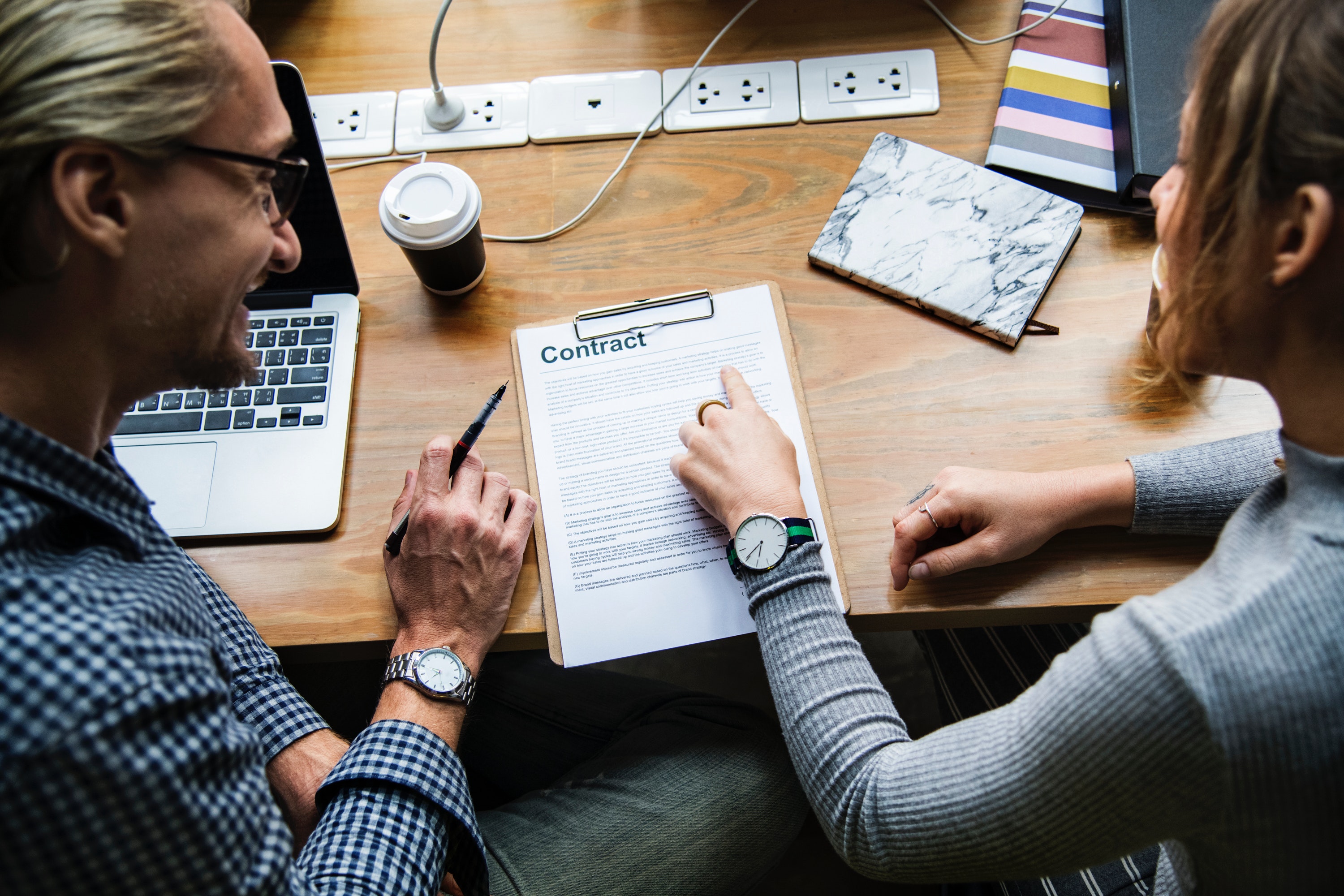 Have you thought about hiring an contractor or using a vendor for your business? If so, there are certain documents and agreements you need to fill out in order to protect yourself. Confidentiality agreements and non-competes are just two types of contracts that a lawyer usually needs to look over.
Even though a lot of work is done through email, email is unencrypted, and not a secure method for transferring confidential information. In addition to being unsecure, back and forth between emails is just tedious. When you're dealing with sensitive information, email encryption is a necessity. Email encryption solutions, such as MerusCase's HIPAA Compliant Message System, store emails on an encrypted server. They require users to log in, in order to retrieve messages sent through their portal.
A contract management system has message encryption capabilities, but they do way more than that. In addition to encryption, contract management software also highlights the portions of a contract that require further examination. Many in-house legal departments also use contract management software to ensure compliance with laws and regulations, and internal company policies.
Managing a contract is no longer just about getting a contract signed, but monitoring the entire contract lifecycle. As contracts are tied to projects, by improving the contract management process you are improving a project's outcome as well. Contract management software can help with this.
Need a contract management solution? Here are a few recommendations.


3. Your Clients are Millennials With Different Tastes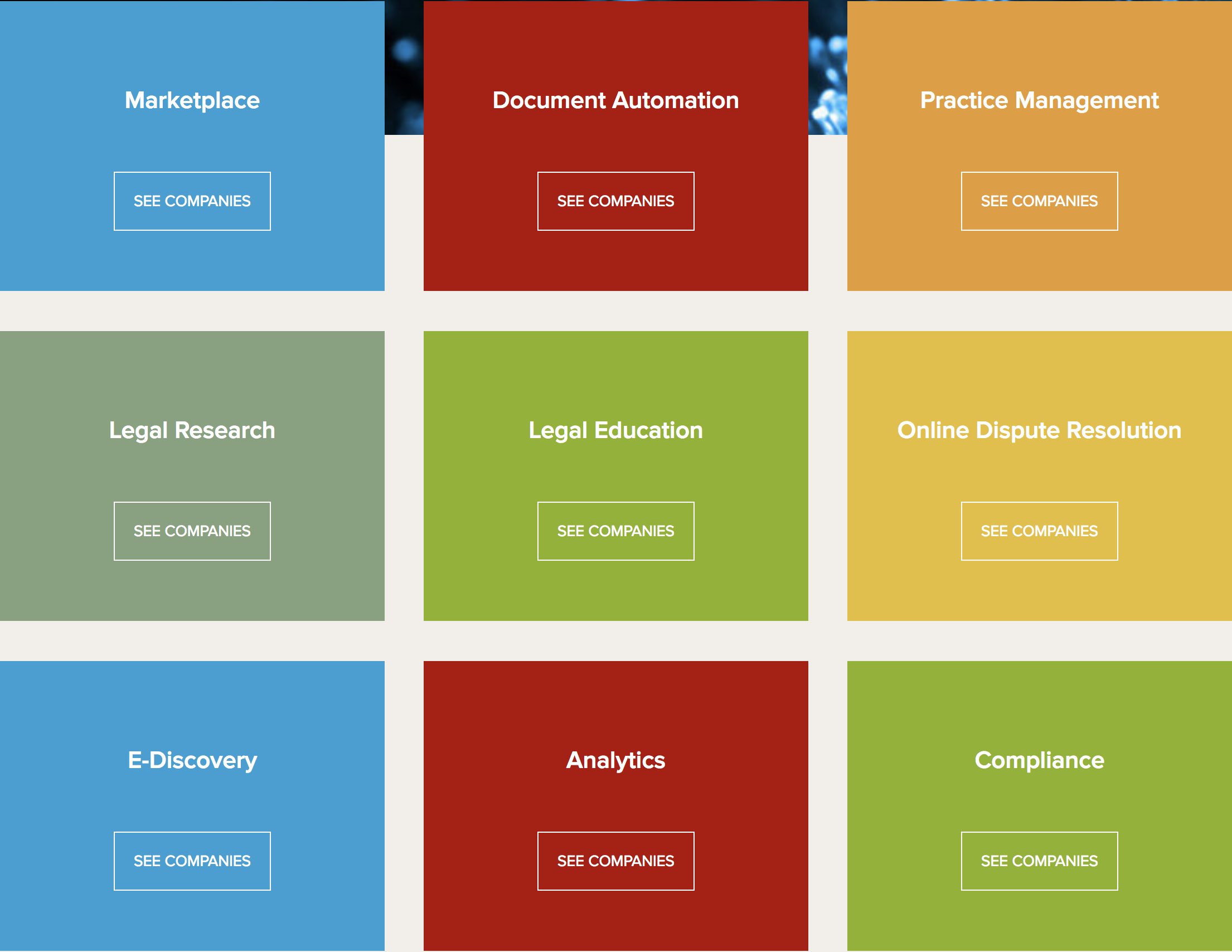 Figure 3: Homepage of CodeX TechIndex, Stanford's list of Legal Technology companies.
---
Every day more and more businesses are startups, and every day more startups are founded by millennials. Millennials want different things from their legal service provider.
The companies listed in each bucket (Figure 3) might be changing, but the buckets remain the same. Maybe you even use some of these tools now.
If you're a law firm, more of your clients will be finding you on platforms in the "Lawyer Search" bucket. Are you aware of the companies listed in the "Online Legal Services" bucket? Your clients probably are. There is a good chance they are using, or thinking about using, their services instead. Regardless of what you think, disruption is here to stay.
Do you have a plan to combat these competitive forces? The only way to fight disruption is to think about how to restructure your services. Some questions to ask:
What services do you offer that can't be automated?
What risks are your clients mitigating by coming to you for legal advice instead of just relying on the general advice that they read online?
What value do your clients want that they're not finding with you, causing them to search somewhere else?
At the end of the day if you don't have what clients want, they'll go elsewhere.
Agree or disagree? Please leave a comment below.
See also: What areas of legal tech are ripe for disruption?
Related Posts:
4 Ways Millennials are Changing the Legal Industry
5 Ways Every Lawyer Should Be Using Technology
9 Questions to Consider Before Choosing a Legal Practice Management System
---