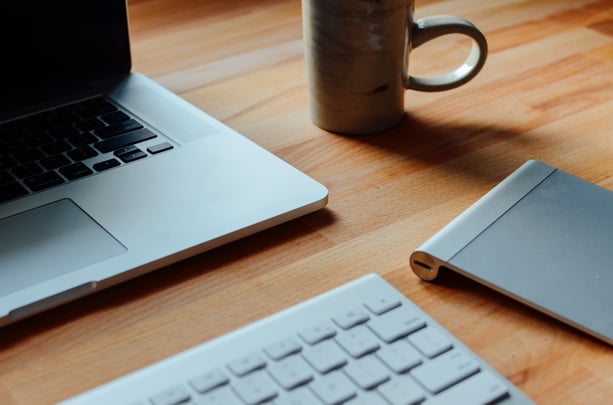 As a company that specializes in making law firms more efficient, we at MerusCase spend a lot of time talking to our clients about their challenges. One of the most common problems that many lawyers and legal professionals face is attracting quality clients. Running a law firm means that you're not only practicing law - you're also managing a business. Your operational health depends partly on your ability to fight your clients' fires, but also on your ability to locate the fires in the first place. So, given the sometimes tedious nature of practicing law, how on Earth do you find time to devote to your clients while marketing to new prospects?
One key practice that sets successful law firm managers apart is their ability to automate their firm's marketing processes. By leveraging useful tools like Search Engine Optimization (SEO), you can increase your law firm's market presence without the day-to-day hassle. Search engine marketing runs in the background of your firm's daily operations, so you don't have to spend time actively managing it.
For a basic overview of how SEO works and what you need to set up your own SEO campaign, check out Part 1 of this blog series. Last week, I discussed the role of keywords in SEO, and outlined some useful tools for identifying keywords that fit your target market. This continuation will teach you how to leverage those findings, by optimizing your content around your keywords.
Titles and URLs
Website (and individual webpage) titles are one of the most important indicators that search engines rely on when analyzing the value of your content. As such, it's important to choose your titles strategically. Place your most powerful keywords in the main titles of your site, and save the more specific or targeted keywords for blog post titles.
For example, if my keyword list included both "Personal Injury Lawyer in South Lake Tahoe" and "Lawyer for snowboarding accidents," I would list the former as my site title and the latter in a blog post about what to do after a snowboarding accident. Keep your titles limited to 55 characters for best results, and don't forget to set a title for every individual page of your site.
Also, you should optimize your URLs by making them readable, keyword-rich, and short. Don't post full titles in URLs; only use 3-5 words, separated by hyphens. Remember that search engines read URLs much like people do - so if your coworker can't decipher the keywords in your URL, neither can a search engine. For example, if my blog post is called "How to Ski Safely: Precautions for Beginners", I am much more inclined to use "skiing-safety-precautions" than "howtoskisafelyforbeginners."
Meta-Descriptions
Your meta-description is the little snippet that appears below your site title in search results. While it doesn't directly impact your SEO results, it does affect your click-through/conversion rate by defining your audience's first impression of your site. Keywords are a second priority; your main focus should be writing a value proposition for your site or service.
Start with an action-oriented verb like "Protect yourself…" or "Revolutionize your…" and try to include a description that differentiates you from your competitors with phrases like "top-rated" or "best-selling." Limit your meta-description to 156 characters for best results.
Page Content
Search engines love good formatting - like bolded, underlined, or italicized text, so place as many keywords as you can in your section headers. If you're using a web platform like Squarespace or Wix, put your keywords in H1, H2, or H3 tags for maximum visibility. Within your site copy and blog post content, use your exact keywords around 2-3 times for every 1000 words, and make sure each page has at least 2000 words on it. Place important keywords within the first 100 words of your content, and bold, italicize, or underline the exact keyword.
Image Optimization
Optimize any images you're posting so that they'll appear as top results in image-specific searches on Google and other search engines. Pay close attention to the alternative text (which is what shows up when the image won't load) and the filename. The filename should contain keywords, and much like your URLs, each word should be separated by hyphens, not underscores.
Links
Now that you've optimized your own content, it's time to draw attention from the outside. You can do this by building a network of links connected to your content.
We'll cover the link-building process in detail in our upcoming post: Part 3 of the SEO Strategies series. Stay tuned for more, and subscribe to our email alerts if you'd like to be notified about our next release!