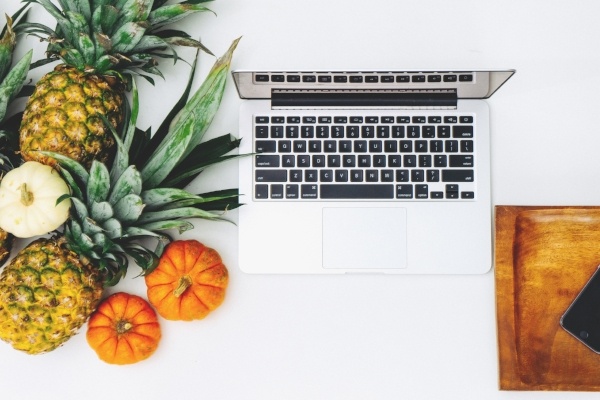 What is SEO and why does it matter?
Face the facts: nobody looks for lawyers in the phone book anymore. The world has gone digital, and law firms have no choice but to keep up. According to a recent FindLaw survey, your potential clients are more likely to use the internet to find a lawyer than they are to ask a friend, consult a local bar association, or search the Yellow Pages - so if you really want to tap into your target market, the internet is your greatest resource.
Luckily, digital marketing doesn't have to be expensive or difficult. In fact, if you're willing to invest the time, you can boost your web presence without spending a dime. Using a marketing method called Search Engine Optimization (SEO), you can push your website to prominence on popular search engines like Google - so that people looking for lawyers will discover your services before any of your competitors'.
SEO provides lawyers and law firms with a significant advantage in attracting more clients. Not only can you shepherd more visitors to your site; you can also narrow down the type of leads you're getting, which increases the likelihood that someone who visits your site will decide to retain your services. The more you optimize your site, the higher you rank in search engines - and the higher you rank, the more likely it is that John Smith searching for "Criminal lawyer with high win rate" will find you and become your client.
Although search engine marketing is useful for lawyers of all firm sizes and practices areas, it's important to keep in mind that different client markets create different conditions. For example, personal injury law is one of the most competitive landscapes for internet marketing, which also means it can be expensive. This doesn't mean you should give up on it; rather, it means that SEO (which is free) should be an essential part of your marketing efforts.
How does SEO work?
Because SEO is a multi-step process, this post (Part 1) will just cover the basics: using keywords. Parts 2 and 3 will teach you how to implement your keyword research to improve your search engine rankings - so make sure to subscribe to our email notifications if you want the full scoop!
Step 1: Create a website.
Whether or not you're interested in SEO, your law practice should have its own website: an attractive, convincing portfolio of your services, achievements, and bragging points. This will provide a landing spot for anyone who wants to learn more about your services. Use an interactive, low-maintenance platform like Wix, Weebly, Squarespace, or Wordpress to construct your site; then download our Winning Website Checklist for some tips and tricks about making your website attractive and functional.
Step 2: Identify important keywords.
Your end goal is to come up with 10-15 keywords that you can include on your website to increase your likelihood of being found by search engines - and the clients who use them. Start by brainstorming some words and phrases that potential clients might use to look for lawyers in your practice area.
For example, if you're an Immigration Law attorney, you might want to include "Immigration Attorneys in Chicago" or "Best Immigration Lawyers in San Francisco." Keep in mind that word choice is important, so "Immigration Lawyer in California" is read and treated differently than "Immigration Attorney in CA." If you get stuck, enter your search term on Ubersuggest to generate a list of words and phrases that are related to your main idea.
As you compile keywords, keep track of them on a spreadsheet. Once you have about 50 keywords, consult Google's Keyword Planner, which will tell you about popularity and competition for each keyword. When you enter the Keyword Planner tool, click on "Get search volume data and trends" and input your list. Change your region setting to "United States" and click on "Get search volume."
As you view the results, the columns you'll want to pay attention to are "Avg. monthly searches" and "Competition." Find keywords that are high in monthly searches, low in competition, and that will resonate with your audience. Keywords with more than 1,000 searches are ones you should pay attention to. Remember that you want to target prospective clients, not internet users who are conducting legal research or browsing casually; so long, specific phrases like "What to do when you get in a car accident" tend to fare better than short, generic phrases like "Personal injury." Use this process to narrow down your list to 10-15 high-impact items.
Step 3: Optimize your website.
Now that you know which keywords to focus on, it's time to plug them into various parts of your website to improve your search engine rankings. This part of the process is a science of its own, as each element on your website has a unique impact on your overall SEO results.
We'll cover the content optimization process in detail in our next post: Part 2 of the SEO Strategies series. Stay tuned for more, and subscribe to our email alerts if you'd like to be notified about our next release!