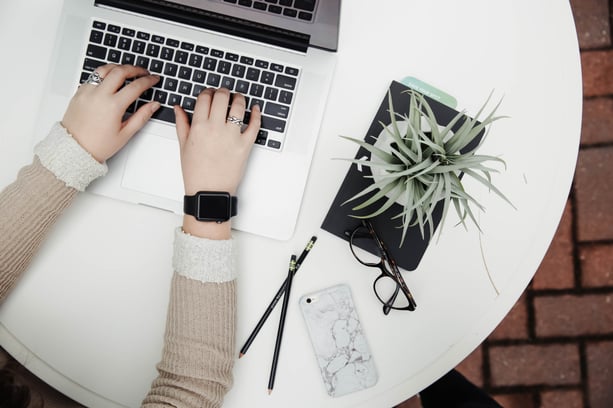 Whether you're looking to expand your skill set, broaden your network, or earn supplementary income, finding a "side gig" may do the trick. Lawyers have indispensible skills that can help them succeed in a variety of fields; here are a few ideas we came up with:
Teaching
Because you studied law for three years, you already have the foundational knowledge required to become an instructor. You don't have to spend years publishing reports, articles, and opinions to become a university professor; instead, use your public speaking skills, knowledge, and experience at law schools to start out as an Adjunct Professor or at a local community college.
Tutoring
The LSAT and Bar Exam have strict requirements for their candidates, but if you are qualified and looking for a side gig, this may be a great option for you. Earn some extra cash and step out of the office to help teach future lawyers.
Alternative Dispute Resolution (ADR) and Mediation
To identify the basic requirements for becoming a mediator or participating in ADR programs, look up your local court requirements or check out an overview of various ADR programs and requirements.
This is a great way to resolve disputes between people without stepping into the court room, while still honing your negotiation skills and earning income on the side.
Legal Consulting for Movies & Books
If you ever watch TMZ (yes, the entertainment show) you'll hear a funny little "I'm a lawyer" thrown in at the end of the show. That's because the founder of TMZ is actually... a lawyer!
Rest assured, you don't have to go all the way to Hollywood or start your own show to contribute. Instead, you can consult for various movies, TV shows, or books. An example is "Law and Order: SVU" which has an entire team of lawyers to help with staged cases and rule of law. Blythe Leszkay is another example of a lawyer who is also a criminal law consultant for writers and filmmakers.
Mock Trial Judge
Contact your law school and see if there is an opportunity for you to get involved in Mock Trials. Some high schools even offer mock trial and pre-law programs, so see if you can find a local gig that you can help with.
Writing for Legal Publications
Writing for legal publications like Lawyerist, Attorney at Work, Legal IT Today, or the ABA Journal can set you apart and bring you a new audience and client pool. Share your knowledge with your peers and establish yourself as an expert in your practice area.
Legal Expert on the News
Seema Iyre is a lawyer who has her own podcast, the Bollywood Lawyer. She recently talked about her experience as a legal analyst on cable news with the ABA. Find opportunities to use your experise on the local or national news, and use Seema's tips and experience as a guidepost on leveraging your skills in your new side gig as a legal expert.
Writing for the News
In addition to being called as a guest expert for individual stories, you can become a legal writer for various news channels or newspapers on an ongoing basis. If you are an expert in a certain area of law, and you have great writing and investigative skills, you can definitely pursue a career as a legal writer.
Writing Books or E-books
Of course lawyers are great writers - it's what we do all day! Use your well-developed skills to write the next great American novel or even a "how-to" book for other legal professionals. This will help you gain some publicity and improve your writing skills.
Blogging for Lawyers
While your firm should have its own blog, you can definitely start your own passion project and share your unique expertise or knowledge with the world. Whether you write about law or not is completely up to you, but you can improve your writing and design skills by making your blog posts both functional and beautiful at the same time. Check out our Legal Blogging 101 webinar for some suggestions.
Legal Consulting for Nonprofits
Whether it's your local Legal Aid office or any other non-profit organization, you can volunteer your services to help the causes you care about. If you are an immigration attorney in particular, you will find bountiful opportunities to leverage your expertise to help your community.
You can also find pro bono opportunities at your firm or even at other firms. DLA Piper offers an annual pro bono opportunity for local lawyers to assist small businesses with their legal needs. They provide training on the various subject matters that will be covered, so even if you are not an expert, you can provide some advice and gain some new knowledge.
Podcasts for Lawyers
Podcasts are big these days. There are lots of legal podcasts to choose from, and you can start your own or join in on the fun by being a guest on an existing series. If you're still figuring out the world of podcasts and want to dip your toes in the water, check out our suggestions in our 6 Podcasts to Which Every Lawyer Should Subscribe blog post.
While having a side gig can add fun to your day job or even provide additional income, you should always check with your employer if your side gig is a conflict of interest. It is a great way to earn extra money, market your firm and skills, and develop new ones.