Thursday, October 13, 2022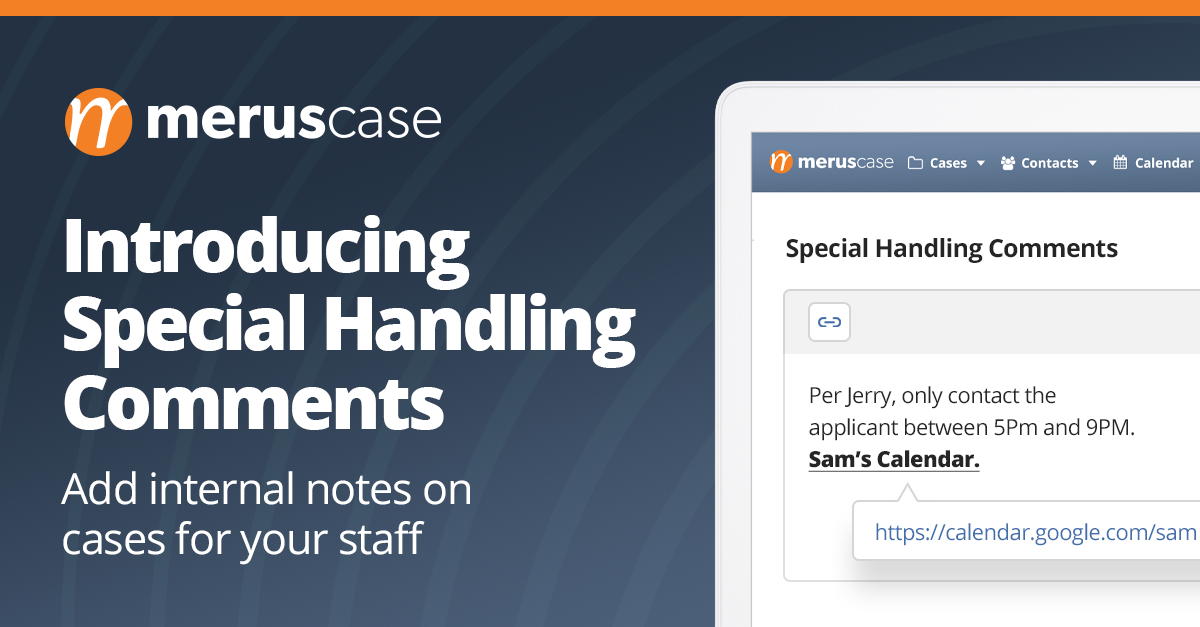 Using our new Special Handling Comments, your firm can ensure that important information is always relayed to your staff and will never be missed again.
Administrators in MerusCase can now add Special Handling Comments to cases. These comments can be whatever you'd like; for example, you may want to communicate to your staff that a certain party on the case should only be contacted at certain times. Or you may want to communicate the desired way to bill for the case.
Once the Special Handling Comments are added, an alert will appear on the screen every time any user clicks into that case. The alert will contain the notes added by the administrator. The Special Handling Comments improve communication across departments and ensure that all users at your firm see essential information.
Read More