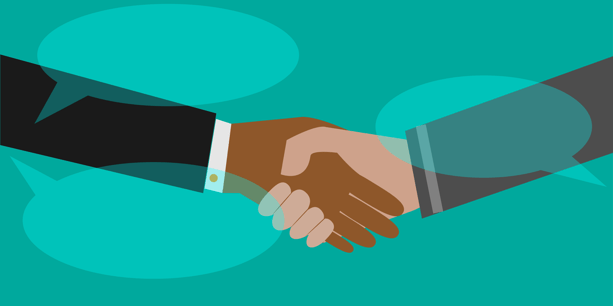 Across industries, career advancement is dependent not only upon merit, but upon "who you know" - and the power of network influence is growing steadily as more opportunities for connectivity emerge. The legal profession is far from an exception; as many brilliant, hard-working, yet overlooked attorneys can confirm, navigating through the legal industry is difficult when you lack the proper channels. Fortunately, it's never too late to start building a strong network - and, thanks to these five developing avenues, it's easier now than it's ever been before.
Social Media
In case you missed the PSA, social media platforms are no longer just digital meeting grounds for lonely teenagers. Indeed, each prominent social media site is host to a unique conglomerate of news updates, articles and op-eds, on everything from Alaskan fishing practices to legal tech developments. Use social media to familiarize yourself with legal pundits, build bridges to various sectors of the legal community, or explore legal careers in alternative fields. If you're not sure where to start, check out our list of must-follow law accounts on Twitter.
Conferences and Trade Shows
Take this suggestion with a grain of salt; conferences and trade shows can be quite expensive, and may be more appropriate for those whose companies are willing to fund the costs. That being said, these industry events provide a tremendous opportunity for insider networking. Between the drinks, the "vacation" from the office, and the free stuff that vendors (like MerusCase!) give away, most legal professionals are thrilled to be in attendance. Take advantage of the jovial atmosphere by making as many introductions as possible; even a brief conversation provides a great reference when you're applying for jobs or asking for favors.
Digital Networks and Forums
Whether you're seeking specific advice or exploring growth opportunities, it's a good idea to get active on legal networking sites like Martindale.com Connected and LawLink. Boost your reputation by answering others' questions, scope the field for legal professionals with similar interests, or simply browse through the resources that your peers recommend - you might find employment opportunities that aren't listed elsewhere.
Meetups
What's better than getting together with a diverse group of humans united by a common motivation or mission? That's exactly what Meetups are: local gathering points for people interested in the same things. Each Meetup is unique and can include seminars, debates, exercise groups, mentorship programs, fashion shows, volunteer orgs…. well, pretty much anything! Whether you're looking to meet legal professionals in particular, or just want to mingle with people in your area, Meetups are a great way to build your network.
Law Schools
Remember when you were in law school and had the opportunity to join 50,000 different student organizations, but couldn't because you spent 25 hours a day studying? It's not too late to get involved! Become a mentor/advisor for a student-run group or volunteer at law school events to become affiliated with faculty and staff.