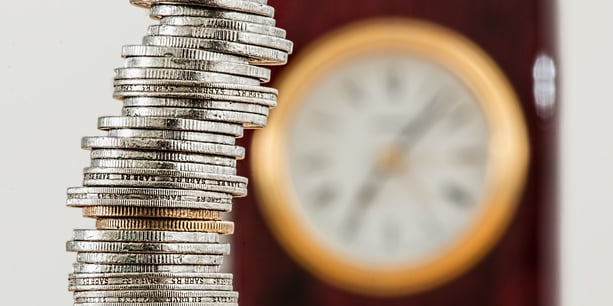 In anticipation of the CWCDAA conference MerusCase will be attending later this week in Anaheim, we wanted to extend a little extra MerusCase love to our hardworking friends that work in Defense. Here is a list of the Top 3 things MerusCase does that can take your practice to the next level.
1. Be Fast—Merus Tracks Time While You Work
When your work is based in billable hours, time is literally money. If it isn't logged, it is almost like it never happened. An hour passes and all you have to show for it is an empty coffee cup and a throbbing headache. Not with MerusCase. When you're writing an email, that time is automatically attached to a case at the click of a button. When you're talking to hospitals or insurance companies on the phone, every "Um," "Uh," and "Er…" is tracked and accounted for. When you're drafting a client update, everything between "Hello," "Sincerely," is recorded and billed. You don't ever have to worry about jotting times down right after they've happened. We've got you. If you forget to log those times as they are happening, we've got you there too. You can always add your time retroactively. Courtesy time-tracking for someone else? Done. Our upcoming MerusCase update will even have billing rules incorporated (which you can get a sneak peek of at the conference!)
We also allow you to attach preselected narratives to those times so when you, your client, and/or your firm review the hours, you all can see exactly what was happening during those times. At the end of the day, your biggest concern is your client, not the clock. Let us be the time-keepers. You keep practicing law.
2. Be Effective—Merus Automates
Back to the "time is literally money" motif we've got going on here. We don't need to tell you how much your time is worth—you bill by the tenth of an hour. A minute of your time can be counted out in dollar bills. So why waste that moolah on low-value tasks like calendaring, formatting, and filling out documents? Let us take care of those things for you. We can auto-populate entire documents and court forms for nickels (instead of dollar bills) of your time. Instead of manually punching out each letter on your keyboard, you can merge case info (like names, addresses, case numbers, and notes) into PDF court forms and/or Word Documents. You don't have to play the same old tunes on your keyboard key by key anymore.
Stuck scanning and organizing a seemingly endless stack of papers that is more Justice Gorsuch in height than Justice Ginsburg? We've got you covered there too. You could cram in thousands of scanned pages into MerusCase, and our internal processes will organize them into documents you can easily link to your case files.
About to tear your hair out because you've got 14 five-inch wide binders scattered around you, but you still can't find the exhibit you're looking for? Resist that urge. MerusCase turbo-caching algorithms will locate relevant results before you even finish typing. If you can't remember a document name, use our stackable search filters to condense and reorganize your search results, or use our Global Search tool to scan each document's contents and preview the ones that fit your criteria. Stop wasting your time looking for things. Find them and then keep moving forward.

3. Be Organized—Merus Takes Your Cases From Start to Finish
MerusCase has a number of features for the Workers' Comp practitioners specifically, designed to automate your typical case process from case open to case closed. From the moment the case is opened and assigned a number, you can plug that number into MerusCase and pull all of the info from EAMS. As you go into Discovery and Pre-Trial, we've got your subpoenas covered through our subpoena document services within MerusCase (learn more HERE). We automate your emails and letters to clients and opposing counsel, and we provide templates for your court forms (e.g., DWC-CA 10214(c), DWC-CA 10253.1, and DWC-CA 10250.1) which you can fill and submit to DWC within MerusCase all the way through Trial and/or Settlement. Once the case is done, you can send out your final invoices through MerusCase, you hit case close, and you're ready for the next case.
We are the Samwise Gamgee to your Frodo. We will brave the journey to Mount Doom with you, help you throw that ring in, and arrange giant eagle transport back to the Rivendell or the Shire, wherever.

There and Back Again: A MerusCase Story.
---
Like reading our content? Yay, we are flattered! Thank you.
Sign up for notifications so we can let you know when we post new blogs, where we are going to be next (looking at you, New Orleans, December 2017!), and when we roll out new updates.