Wednesday, April 26, 2017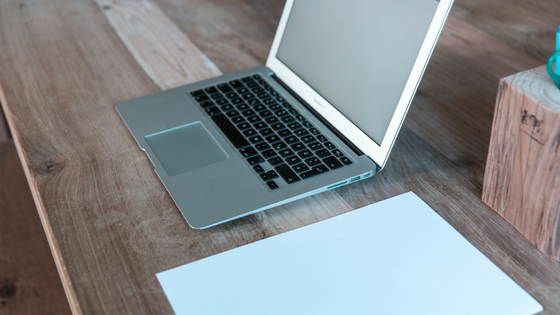 Now that you know how to identify keywords and optimize the content on your site, let's cover the final step of SEO: the link-building process.
What is link-building?
Link-building is the process of creating links to and from your site that connect you to pages or people who have a lot of "authority" within your market. There are three types of links that can help:
Interlinks - Links to internal pages, hosted on your own website or blog.
Outgoing Links - Linking your site to authority sites within your niche or related fields.
Linkbacks - Links from other authority sites to your website.
Each of the link types mentioned above can help improve your SEO, but some are more effective than others. They are listed from weakest to strongest, where Interlinks will only help you if you link to pages that already have a strong authority; Outgoing Links will get you noticed, but won't necessarily boost your SEO score; and Linkbacks will boost your authority if the sites that are linking to your own have authority as well.
So let's delve into each type of link, and see how you can optimize the link building process to boost your SEO.
Interlinks
Interlinks are links to other pages within your site. Let's say you write a blog post about powerful productivity apps for lawyers, and a year later, you write a similar but updated post about a similar topic: the top ten apps for lawyers. If the second post contains a hyperlinked reference to the first, this is an example of an interlink. When you link from one page to another, you can improve your ranking because the authority of the first page ("productivity apps") gets passed to the second page ("top ten apps").
The way you link from one page to another is also important. As you can see in the paragraph above, I linked two different pages to the same words. The reason is because those are the keywords I want Google to pick up when it's looking through my pages to boost my SEO. The key is to include 2 to 5 keyword-rich links to old posts in each of your new ones.
For instance, in this Part 3 of the SEO Strategies for Lawyers series, I would link back to SEO Strategies for Lawyers | Part 1: Keywords and SEO Strategies for Lawyers | Part 2: Content Optimization. Whatever authority these pages have would be passed on to the current Part 3 post by highlighting the keywords that relate to this post and linking back to the original posts. Also, remember to make the keyword-rich links bold, underlined, or italic for extra Google brownie points.
Outgoing Links
Outgoing links from your pages will show Google that you have authority as well. You should focus on sites that have authority within your niche or related fields, and definitely avoid linking to competitor sites that are trying to rank for the same key words. Here's a three-step process to mastering Outgoing Links:
Step 1: Link to authority sites within your niche or related fields.
The first step is figuring out which sites are "authority sites" in your niche. Here are the tools you'll need:
If you do not use Chrome as your web browser, now is the time to start. This will help you manage your SEO a lot more easily. Install Chrome, then go to step 2.
Step 2: Google "Moz Chrome Extension" and install it to your Chrome toolbar. You will see an "M" in the right hand corner of your browser window. Click on the M to activate it.
Step 3: Open a blank Google search page and search for each of your keywords, one by one. When you enter your first keyword, you will notice the results have a toolbar underneath each page result. This will have 4 pieces of information, two of which you will use to measure if those pages are worth linking to.

Part 1 of the toolbar shows the "PA" or "page authority" of 35, and a "DA" or "domain authority" of 80. Page Authority is built based on a complex algorithm from Google, but essentially it's how "popular" that particular page is. "Domain Authority" is how relevant that particular page is in that domain, i.e. whether they're "experts" in that domain. Both scores can go up to 100, but it's hard to reach 100, and the higher you get the harder it is to increase your authority in both the page and domain authority sector.
As a rule of thumb, anything above a PA or DA of 40 is a strong page authority, and it is a site that is worth linking to if it is in your niche or related fields.
Do this for every keyword, and start a new spreadsheet listing all the pages in your niche area that have a PA of 40 or above that you can link to through your own blog posts or pages.
The key is to include 2-4 Outgoing Links for every 1000 words on a page. So if your blog post is 2000 or more words, as is recommended, then you would include 4-8 such links. That's why it's good to have a long list of possible sites to link to, to give you some options.
Linkbacks
While Outgoing Links are great for building your authority, Linkbacks are even better. When a site that has strong PA or DA links back to your own, it passes that authority or "vote of confidence" to Google for you, telling Google "these guys are great." Your PA and DA will then increase as well.
Linkbacks are great, but they are tough to get for a reason. You have to: (1) focus on quality, not quantity; (2) have something worth linking to; and (3) be well-known enough for other sites to link to you. There are a few strategies to getting other sites to link to you:
Earn them Naturally - Linkbacks are a byproduct of creating something that is genuinely worth linking to, whether it's your products, services, the content you produce, or opinions you share with your industry and peers. So if you have something that's newsworthy, it may naturally create an opportunity for others to link back to you. This is where social media can really help. While social media does not directly impact SEO, it can create the attention you need to help others link back to you.
Manual Outreach - You can email bloggers and webmasters directly and ask them to link back to your own site. This of course is a lot of work and strategic planning, but again, if you give them something interesting and worthwhile to link back to, it may be worth it.
Create Ego Bait - Get more links pointing to your site by strategically getting the attention of influencers in your niche area and getting them to put your content in front of their own users. One way to do this is to create "ego bait" or to create content on your own site to flatter or draw attention to their product, service, or profile.
You can do this by creating "best of" lists - like we did with apps for lawyers, or best Twitter accounts to follow, etc., or asking them for interviews like we did with the Cyber Security Analyst, Mara Glasser, in our Cyber Security: Why Lawyers Should Care blog post. Additionally, you can share awards and badges with your customers or influencers that link back to your own site, or write guest posts on their sites.
Do-Follow and Do-Not-Follow Links
While most links are a great way to boost your own SEO page and domain authority, not all links are good links for SEO. There are links that are "do-follow", which means they do provide that "vote of confidence" when they link back to you, while the "do-not-follow" links do not.
Do-not-follow links are ones that do not pass the "vote of confidence" to search engines. The sources of those links are usually Wikipedia articles, blog comment boxes, and social networks. Remember how we said that social media does not affect SEO? That's because any link posted to social media becomes a do-not-follow link because it does not have authority built into it.
There's a quick way to find out which links are do-follow and which are do-not-follow: install another Chrome add-on called the No-follow Chrome Extension and refresh your browser. When a link on any page is outlined in red, it's a no-follow link, and you should avoid linking to it or using it as a linkback.
Social Media
As mentioned above, social media does not directly impact your SEO. That's because the links used in social media are not "authoritative" and do not pass the authority onto your own site. Any links you share on social media will be helpful in getting you attention and will indirectly help your SEO, but they won't have a direct impact on your page or domain authority.
The only exception to this rule is Google+. Because Google+ is Google's own product, your profile on Google+ does actually impact your SEO score. So make sure you post regularly, and that you follow industry influencers on Google+ to get their attention and boost those Linkbacks.
Find Your SEO Score
Now that you know what to do, you need to establish your baseline to see how all the steps you have taken are impacting your score. If you haven't already done so, check your existing Page Authority, Domain Authority, and SEO score by using the Woorank Chrome Extension and the MozBar Chrome Extension. Moz will tell you your page and domain authority if you enable it while you are on your own site, and Woorank will tell you your overall score, and where your gaps are. Are you missing keywords in your URL, your tags, or your content? If so, you'll see an outline of every missing piece of the puzzle, and you'll know what to focus on.
If you want a simple checklist to follow with every blog post, feel free to download our comprehensive SEO Checklist for Lawyers.

For more useful tips and tricks about optimizing your content or improving your law practice as a whole,
subscribe to our email alerts and stay in-the-know!


Monday, April 17, 2017
We previously wrote about 6 Powerful Apps for Lawyers, but technology is changing - quickly. We want to help you stay up-to-date by keeping you posted on the latest and greatest apps for productivity and more: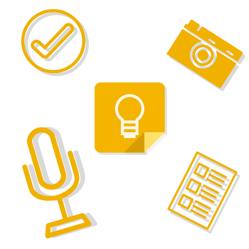 Need to jot down notes? Keep
Need to remember to pick up some groceries? Set a location-based reminder to pull up your grocery list right when you get to the store! Need to finish a to-do list? Set time-based reminders to make sure you never miss an item.
Keep allows you to take text-based, photo, or voice notes on-the-go, and displays them like sticky notes on your phone. Never again will you forget to write down a thought or lose your sticky notes. Best of all, Keep is available on and syncs with all your devices. (Just don't lose them.)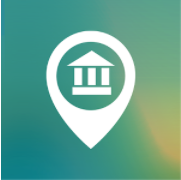 Can't make your court appearance? Local Lawyer App
Hiring appearance attorneys with the Local Lawyer App creates all the extra time you need; it's like having an affordable on-call associate to be there when you can't.

Local Lawyer App provides coverage for any type of civil or criminal case - including motions, status hearings, conferences, and more. The attorney can handle court filings and document retrieval in any state. It's also available on mobile!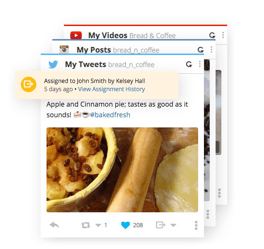 Don't have time to update all your social media? Hootsuite
Save time by managing all of your social media marketing efforts from a single dashboard. With Hootsuite, you can automatically find and schedule effective social messaging across every channel you use.
We know that content-based marketing is daunting. It's hard to find time to write blog posts and share them on social media - especially more than once, on multiple platforms. Hootsuite makes it easier by allowing you to auto-schedule and mass-schedule your social media updates. Easy peasy!
You can also measure the success rate of your posts and make smarter, data-driven decisions. You'll get real-time analytics and spot trends on how your posts are performing.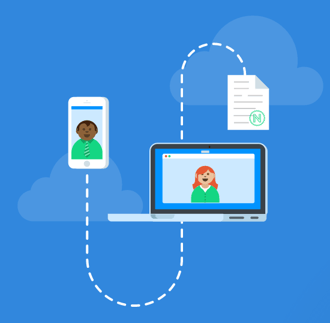 Need a digital notary? Notarize
Notarize your documents online -anytime. Connect with a notary by live video call from your computer or iPhone. It's online and available 24/7.
Here's how it works (as shown on their awesome site):
(1) Upload a document to your computer or iPhone - either from an email, from Dropbox, or by taking a picture of it with your phone.
(2) Prove your identity with your ID or passport by taking a picture of it and answering a few questions.
(3) Prepare your document for signing by filling out any forms or fields online.
(4) Lastly, connect with a live notary to witness and sign your document.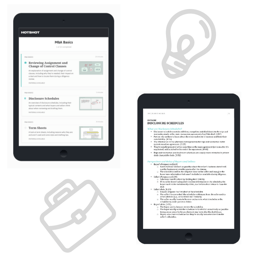 Want to learn new legal skills or refresh your old ones? Hotshot
Hotshot is modern learning for legal professionals. They provide short, practical videos to help you become a better lawyer, and even offer printable outlines summarizing key points and quizzes with explanations of the right and wrong answers.
They cover topics such as M&A basics, Venture Financing, and Accounting and Finance, so you can understand your clients' legal issues as well as the business and financial components of your legal transactions.
We all know that modern lawyers need to wear multiple hats, so optimize your skills and get ahead of the competition.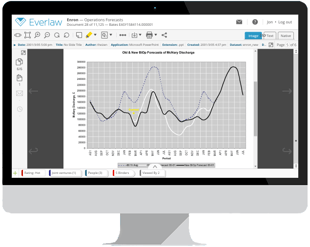 Need an e-discovery platform? Everlaw
Everlaw makes e-discovery easy. They are dedicated to developing cutting-edge technologies that improve the practice of law.
Attorneys live in a world of pressing deadlines, unknown variables, and last minute depositions. They want to save you time and money by delivering the most user-friendly and powerful tools possible.They do it all with transparent pricing.
Now, you can even customize your review. You can upload data and create productions any time you want. It's fast and secure, with drag-and-drop capabilities and fully searchable data.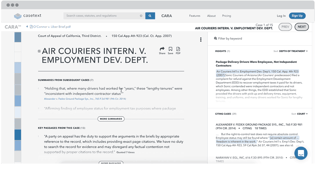 Research on the go? Casetext
Litigators go to battle every day. With CARA from Casetext, you'll have the best weapons. Be a better, faster legal researcher with the help of the CARA Research Suite: easy-to-use AI technology that helps you quickly discover and deeply understand the cases you need.
With CARA, you won't neglect to reference important cases. Instead, you'll catch the cases that your opposing counsel left out, and research faster so you can focus on providing best-in-class legal services for your clients.
You will get expert analysis from leading lawyers and firms, learn how other courts have summarized the case you're reading, know from the start which passages in the case are most important, jump to the most highly-cited part of the case, know when it has received negative treatment, and of course, download and print a beautifully formatted PDF of each case.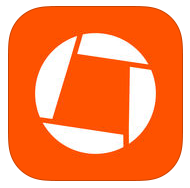 Need a scanner… on your phone? Genius Scan
Genius Scan is a scanner in your pocket. Quickly scan your documents on-the-go and export them as JPEG or multi-page PDF files. They also have a GeniusFax app, which allows you to fax from your phone. Genius.
The easy-to-use scanning feature automatically detects the shape of your paper, and scans it perfectly. No more formatting and trying to get every single corner just right.
Also, once you scan the documents, you can automatically email them, store them in the cloud, or save them to your phone. Ease of use and convenience in one? Sign me up.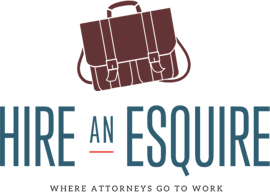 Need a new associate? Hire An Esquire
Hire an Esquire has a curated, on-demand network of 6,000+ attorneys for your flexible, permanent, or temp-to-perm needs.
You simply search for top talent, communicate with the candidates, approve hours, and pay seamlessly.
They offer services for both lawyers and law firms. Lawyers simply sign up with their simple online application, list references, and complete a self-assessment. Once they're part of the community, they get matched with the right jobs.
Law firms create a profile and receive a confirmation that Hire an Esquire can help within 30 minutes. They can then post projects or search the network of screened and vetted attorneys to find the perfect match for their business needs. They only pay when they're matched with an attorney.



Trying to stay informed? Lawyerist
Lawyerist is home to the largest online community of solo and small-firm lawyers in the world, but it didn't start out that way.
Sam Glover started a blog in 2007 called SoloSmallTech when he was searching for better tech tools for law practice. A small community started to come together in the comments, and it became one of the best places online to find innovative ideas for solo and small practices. Sam renamed the blog Lawyerist and invited other writers to contribute and cover other law practice subjects.
Their goal is to help lawyers build better law practices by bringing together a group of innovative lawyers to share ideas, experiments, and best practices. They include posts that range from longer, comprehensive articles, to shorter notes, email newsletters, the Lawyerist Podcast, a Q&A forum, and survival guides.