Thursday, February 23, 2017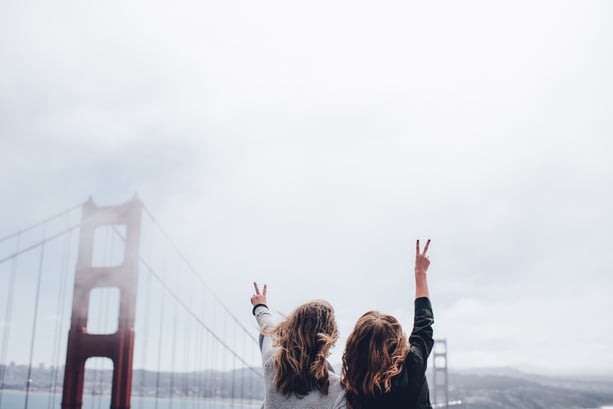 Just two years ago, the Washington Post called the legal profession the "least diverse profession in the nation." While it appears that this is changing, we still have a long way to go. To encourage more women to not only join the profession, but rise to the same ranks as men in the profession, several organizations (both long-standing and new) provide opportunities for mentorship, networking, and support to women who want to excel in the profession. Here are just a few to consider:
Shape the Law
Full disclosure: the author of this post is a co-founder of Shape the Law, which was founded by four women lawyers to bring unconferences and other innovative programming to the legal community. Our goal is to facilitate authentic conversations about the myriad challenges facing our profession - which is the first step in implementing positive change. We're starting a movement to shape the future of the law; join us! While membership is not exclusive to women, most of the events are dominated by women in the profession who hope to break down barriers and shatter glass ceilings.
Women, Influence & Power in Law Network
The Women, Influence & Power in Law Network (WIPL) was launched in 2012 to integrate seven specific projects designed to accelerate the economic empowerment of women in law departments and law firms. Each of these projects offers unparalleled value to rising women leaders through a meaningful and actionable support network. Together, these events foster networking, mentoring, and the sharing of ideas and best practices - within the context of workshops, conferences, informal luncheons and dinners, and awards events.
Women in the Profession - American Bar Association
As the national voice for women lawyers, the ABA Commission on Women in the Profession advocates for a new and better ideology that ensures that women have equal opportunities for professional growth and advancement - commensurate with their male counterparts.
National Association of Women Lawyers: NAWL
The mission of the National Association of Women Lawyers is to provide leadership, a collective voice, and essential resources to advance women's interests in the legal sphere.
State Bar Organizations
Every state has its own Bar Association chapter for women lawyers. In California, we not only have the California Women's Lawyers Association, but the Queen's Bench Bar Association as well. Regardless of which state or local bar you join, it's imperative to meet and work with other women to move the profession forward.
Wednesday, December 28, 2016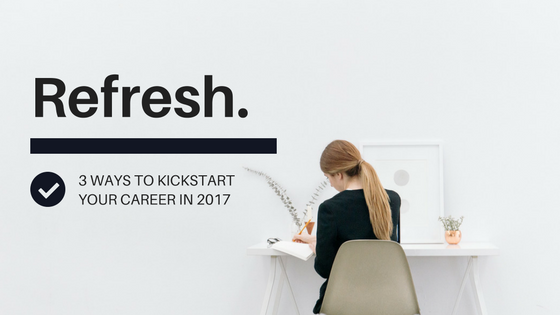 Whether you're a paralegal, associate, partner, or office manager, there are always ways to improve your situation and climb further up the ladder of your choosing.
Rising in your position does not always mean a change in title, but a change in your job description and duties can improve your satisfaction and allow you to contribute in a more meaninful way.
Here are 5 steps you can take to rise in rank and meet your New Year's resolutions for 2017 - whether you're seeking a new title, new responsibilities, or just a more impactful role.
Go Beyond the Low Hanging Fruit
Tackling small tasks can sometimes help the business improve its processes, but looking at the big picture and seeing where the company can be in 5 years... that's the stuff of rockstar employees.
Analyze your company and see how you can improve the overall efficiency and effectiveness. Pay close attention to employees' levels of engagement, their strengths and weaknesses, and the company's mission and trajectory. We all get bogged down in day-to-day details and grind, but looking at the big picture and coming up with implementable solutions will set you apart.
Regardless of your position or title, consider the following:
Are the employees (lawyers, paralegals, law clerks, office administrators, etc.) organized in the most effective and efficient way possible to produce the best results? Would a restructure benefit the firm?
What is the firm's mission? Is there a better way to convey that message to the public and improve the firm's market position and branding?
Can you give employees a stake at the company's overall goal? Can you make them a part of the equation to produce even better results? If so, how can you restructure the firm to do so?

Speak with the Right People
You likely have a group of "work friends" but, put bluntly, they may be holding you back. If you're always having lunch, communicating, or otherwise engaging with the same group of people, you may not be able to progress in your role unless you branch out.
Speak with someone outside your circle.
Talk to someone whose title you want in the next 6 months, year, or even 5 years, and ask them how they got there. Take them out for coffee, lunch, or drinks, and start the conversation on how to reach your goals. Many people are friendlier than you realize, and will gladly share their success stories and some of the mistakes they wish they didn't make on their journey to get where they are.
Research
Oh the internet - it is a beautiful thing. These days, you can find answers to any question online. Whether you go on Quora or rely on your preferred search engine, you will find answers that will at least get you started on your career track.
Some useful tips include:
Look up other people's resumes on LinkedIn and Indeed.
Employees seeking certain positions will often post their entire resume on Indeed.com and their bio on LinkedIn. Look at their past roles, their education, their training, and see how you can get the same experience to reach their position.
Become an expert in a short period of time.
One of the best books (that will probably make you want to quit your job, so exercise caution) is The 4-Hour Work Week by Tim Ferriss. One of Tim's recommendations is to make yourself an expert quickly by researching the top publications, resources, or books on any given topic and reading them to master the subject. You can do this fairly quickly (in weeks or months), and become a subject matter expert while continuing your comprehensive education on the matter simultaneously. So start researching and compiling your list of resources - and get going!
Focus on Your Well Being
We don't often talk about how our careers impact our wellbeing, but having a healthy lifestyle at work can impact everything else in your life, whether it's your career or your personal relationships. This January, we at Merus will be kicking off a 4-week plan to each improve our respective wellbeing, and we'd love for you to join us. We'll focus on everything from meditation to eating mindfully to trying out new exercises.
By improving your overall health, you'll feel better and gain new insights into your life choices - including your career. Who knows, maybe one of your meditation sessions will give you that "Aha!" moment you've been looking for. Check out our list of resources and our post on the 4-week plan.