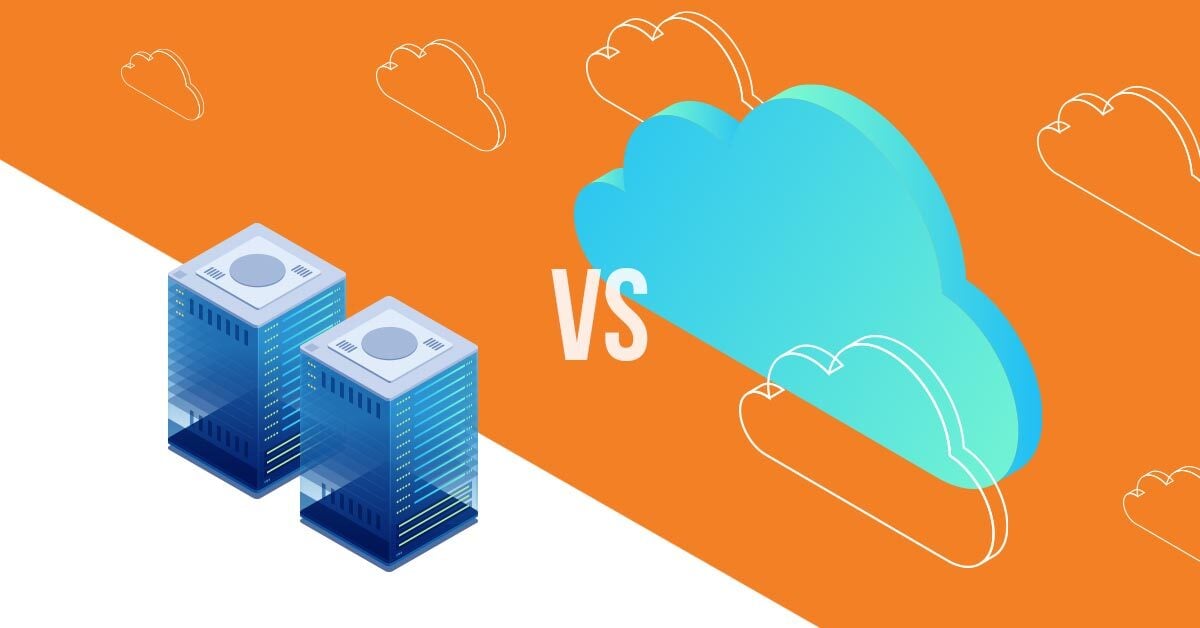 If you're thinking about moving your law firm management software from on-premises to the cloud, here are some features you should consider before adopting a solution for your firm. Although we specialize in providing cloud-based software for attorneys, our primary goal is to help law firms make an informed decision to improve their operations.
It's also important to consider the effect social distancing and time away from the office has on your practice, and how technology helps or hinders that.
What Are Cloud and On-Premises Law Practice Management Solutions?
Costs, security, and user experience of the two types of solutions should be factored into your search. Let's take a closer look at some of the key differences in the cloud vs. on-premises debate.
What Is Cloud Practice Management Software?
Known for its ease of use, online law practice management software provides helpful features for attorneys to manage:
Contacts and matters
Calendar and emails
Client interactions
Document management and creation
Intake processes and templates
Time-tracking and expenses
Custom billing rules and profiles
Daily mail scanning procedures
Task management and automation
Law firms can access these features with an internet connection and subscription, billed annually or monthly.
What Is On-Premises Practice Management Software?
On-premises legal software offers the same features mentioned above, but it is not accessible on the internet and instead runs on a server in the office, which can run up to a few thousand each year.
On-premises practice management software is known for the control and privacy it gives law firms over their data. But this comes at a price: the cost of a server and its ongoing maintenance.
After years of skepticism about the security of cloud computing, it's widely accepted that cloud environments are just as secure — if not more secure — than on-premises environments.
The Cost of Legal Practice Management Software
Cloud-based solutions are paid for via an ongoing subscription or a licensing fee. On-premises solutions typically require large investments in hardware, physical space, and maintenance.
Cloud Costs
Pros
Pay-as-you-go pricing: Cloud providers offer tiered pricing options so law firms can align their usage with costs.
Little upfront investment required: Firms can adjust their plans to fit their needs at any given time.
Cons
Data ownership: If law firms don't choose a reliable provider, data access may be limited when new software updates aren't properly vetted. In some cases, it can also be difficult to migrate data from one vendor to another. By carefully choosing a cloud solution from the start, law firms can mitigate the risks of lock-in and maintain control over their data.
On-Premises Costs
Pros
Tax savings: Hardware and staffing expenses to maintain an on-premises infrastructure could be categorized as capital expenditures, which have a positive impact on taxes.
Cons
Maintaining on-premises infrastructure: Over the long term, only large firms have the scale to justify the costs required to maintain an on-premises infrastructure.
Updating outdated technology: Most servers need to be replaced every few years, costing thousands to upgrade and maintain.
Electric bills: Servers require a lot of electricity to keep them cool since they need to be constantly running.
Technical staff: The cost to maintain this environment doesn't stop at hardware expenditure. In-house staff or third-party technical services are required to oversee the necessary security updates, remote access structure, and monitor data back-ups.
The Security of Legal Practice Management Software
Cloud providers are responsible for the security of their software and often guarantee security standards and compliance within their contracts. On the other hand, law firms with an on-premises infrastructure need to implement security measures themselves and ensure the in-house or third-party IT team stays up with applicable industry standards.
Cloud Security
Pros
Data backups: Cloud infrastructure is redundant. If one server goes down, the data is backed up in a different physical location.
Automatic updates: Software as a service (SaaS) practice management solutions update behind the scenes, so users are always using the latest and most secure versions of the software.
Cons
Compliance: Many law firms are hesitant to move to cloud-based environments because they're concerned about data confidentiality. Not every solution can guarantee compliance with privacy laws like HIPAA or other standards required by firms.
On-Premises Security
Pros
Control over data: If a law firm can put together a skilled IT team that knows how to create a secure infrastructure, on-premises software can be as safe as cloud solutions. Law firms would also have direct control over their data and let fewer third-parties have access to it.
Cons
Responsibility over data: With on-premises software, law firms are solely responsible for their IT security. If there's a data breach or damage to servers, law firms need to resolve these issues themselves. Preventing breaches requires investing in cybersecurity, regularly backing up data in case of disaster, and maintaining a budget for in-house staff or outside services who can monitor the above.
The User Experience of Law Practice Management Solutions
Access and productivity are important parts of user-experience. Cloud software is always available from any device with an internet connection, and is supported with an extensive library of documentation designed to help the user navigate the software. On the other hand, accessing on-premises software from outside of the office requires third-party remote desktop software, which often creates a slow connection. Additionally, server performance issues can negatively impact productivity at firms.
Cloud User Experience
Pros
Accessibility: Cloud-based software is accessible anywhere and is very user-friendly. There are libraries of online training videos and how-to documentation to help you learn how to use cloud software on your own.
Service guarantees: Most providers also offer uptime guarantees, so users never experience a loss in productivity due to technical issues.
Unlimited data processing: The cloud has virtually unlimited data and processing capabilities, so firms don't need to worry about outgrowing their software or infrastructure.
Cons
Sudden changes to software: Since software is automatically updated as vendors roll out new versions, the user experience differs incrementally over time as the software matures. Clear documentation and training resources from the software provider help employees adapt to updates.



On-Premises User Experience

Pros
Remote access: Remote access options continue to improve and make it easier for teams to access data from home. If firms keep their remote Virtual Private Network (VPN) software up-to-date, employees can access their on-premises practice management solution from anywhere with an internet connection.
Cons
Loss in productivity from downtime: During server maintenance, upgrades, or disaster, users will experience downtime in the program. If the server is down within the main office, anyone trying to work remotely won't be able to access the software. These issues mean lost productivity for everyone, and a dent in the firm's bottom line.
Inconvenience of remote access: Accessing on-premises software via remote desktop tools tends to be inconvenient and significantly slower than accessing cloud-based software.
Cost: You also have to consider the costs associated with maintaining the local hardware and software of each person's computer.
Cloud vs. On-Premises: Which Case Management Software Is the Right Option For Your Law Firm?
While there are clear pros and cons to both on-premises and cloud-based software, law firms will need to consider what matters most to them. Is it worth the effort for your firm to maintain its own IT infrastructure, or should you switch to a trusted practice management solution — and focus on practicing law instead?
If you're interested in a cloud-based practice management solution that features a secure system, a robust document management system, and more, request a MerusCase demo. MerusCase is the leading practice management solution for workers' compensation law firms and can work with you to customize the system to the needs of your practice.